​Polio-like paralysis in California children alarms govt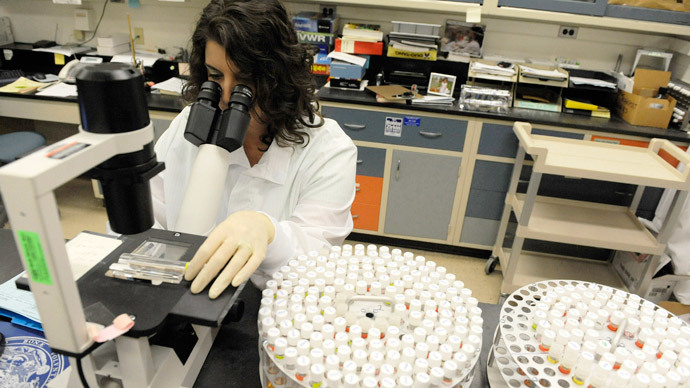 US Senator Barbara Boxer has called on the Centers for Disease Control and Prevention to investigate a mysterious illness that causes polio-like paralysis in young children. The condition has affected 20 children in California alone in the last 18 months.
Sen. Boxer sent a letter to the Centers for Disease Control and Prevention (CDC) late last week, urging the agency to consider whether the illness is related to a virus or environmental matters, and if there have been similar reports of such paralysis outside of her home state of California.
"These questions must be answered because it is deeply disturbing to read reports of otherwise healthy children experiencing sudden paralysis," Boxer wrote in the letter to CDC Director Thomas Frieden, according to AP.
The CDC told AP Frieden "will be giving [the letter] careful consideration."
A study released on Feb. 24 by doctors at the University of California-San Francisco and Stanford University reported on at least five children that have been hit by weakness or paralysis in one or more limbs that mirrored polio effects.
"These five new cases highlight the possibility of an emerging infectious polio-like syndrome in California," said co-author Emanuelle Waubant, an MD at UCSF.
The symptoms of those afflicted came in rapid fashion, reaching paralysis in a couple of days, the study found. Movement and sensation did not reemerge during the six-month timespan of the study, and spinal evaluations indicated a condition consistent with polio damage.
"They are absolutely not a cluster because they don't go to the same school or live in the same town," Waubant said. "These cases have been seen over the past year and a half."
All of the children had been vaccinated against polio, Waubant said, though two of the children tested positive for enterovirus-68, a virus associated with symptoms akin to polio.
Still, the researchers maintained that the condition is very rare.
"We would like to stress that this syndrome appears to be very, very rare," said Stanford co-author Keith Van Haren, MD, in a statement. "Any time a parent sees symptoms of paralysis in a child, the child should be seen by a doctor right away."
The CDC also said that the cases were still quite rare.
"At this time, CDC does not think the situation in California is a cause for public concern," Jamila H. Jones, a CDC public health educator, said in a statement to AP given before Boxer's letter was received.
Jones said the CDC is monitoring what is described as acute flaccid paralysis. She added that the number of cases in California falls into a proportional rate considering the overall population.
You can share this story on social media: