Doctors unsure what's behind dramatic increase in birth defects in rural Washington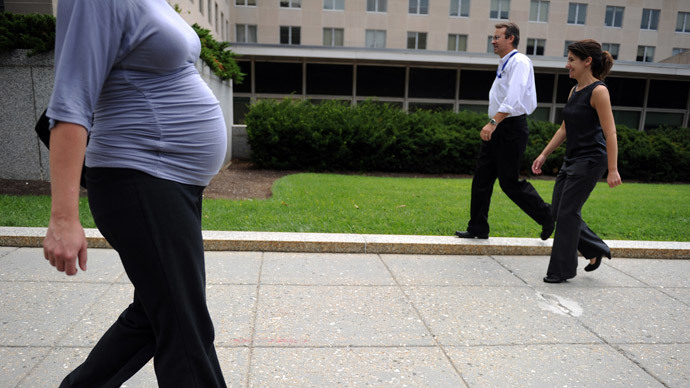 As state and federal officials document the alarming rise of deadly birth defects in rural Washington, health experts are at a loss when it comes to pinpointing the source of the problem.
In the three years prior to January 2013, the Centers for Disease Control and Prevention found there had been 23 cases of anencephaly – a birth defect in which a child is born without parts of their brain or skull – reported in three Washington counties: Benton, Franklin and Yakima. This rate of 8.4 cases per 10,000 live births quickly attracted the attention of health officials, especially since it's four times the national average
Anencephaly wasn't the only severe birth defect confirmed by the CDC, however. Three cases of spina bifida were also uncovered, a condition that involves the failure of a baby's spine and brain to develop properly.
Since the publication of the report last year, another eight or nine cases of anencephaly and spina bifida have been reported by Susie Ball, a counselor at the Central Washington Genetics Program.
The most worrisome aspect of the whole situation isn't simply the increased rate of the defects, but the fact that no one is quite sure what's causing the problem. According to a report by NBC News, the CDC inspected the medical records of hundreds of individuals, looking for disparities between mothers whose children suffered birth defects and those whose children were fine.
Despite examining disease history, the types of medication taken, the source of the water used by mothers, and other factors, the research ultimately yielded disappointing results.
"No statistically significant differences were identified between cases and controls, and a clear cause of the elevated prevalence of anencephaly was not determined," the CDC report stated.
While some experts, such as the CDC's Jim Kucik, speculate that the cluster of defects could simply be an unfortunate coincidence, others pointed out that since the investigation did not include interviews of the mothers due to lack of funds, crucial information could have been missed.
"If there were resources, it really would be wonderful to go back to the families to conduct more intensive interviews regarding common environmental exposures," Allison Ashley-Koch, a professor at the Duke University Medical Center for Human Genetics, told NBC.
Ashley-Koch went on to note that considering the three affected Washington counties contain a significant agricultural presence, the anencephaly cases could be linked to prolonged exposure to pesticides or mold. If the pesticides used in the area contain nitrates, it's possible they could be playing a role.
"They may have eaten the same type of produce from a particular grower or farmer, which essentially put all those folks at risk," she said.
Another potential source of nitrates could be coming from private well water, which typically contain far more of the compound than water from a tap or bottle. As noted last year by the Yakima Herald, a Texas A&M study found that women with high levels of nitrate in their drinking water were at a higher risk of encountering birth defects.
Although the root cause of the defects remains unclear, health experts have often recommended taking folic acid on a daily basis to combat the maladies. According to a report by the Texas Department of State Health Services, this practice could potentially prevent 50-75 percent of birth defects like anencephaly.
For Andrea Jackman, a Washington mother whose child was born with spina bifida, the next step is to make sure the public knows about the risks. She told NBC that for years she lived near an orchard that employed pesticides and also drank well water, and was never informed of the chances she was taking.
"There's got to be something. I mean, something causes it," Jackman said. "Every mother wants their child to be perfect. If you could find a way to stop this from happening, why wouldn't you want to do that? Why would you not want to tell people?"
The CDC is expected to publish another report on the situation later this year.
You can share this story on social media: