North Carolina doctors may have exposed 18 patients to deadly, incurable brain disease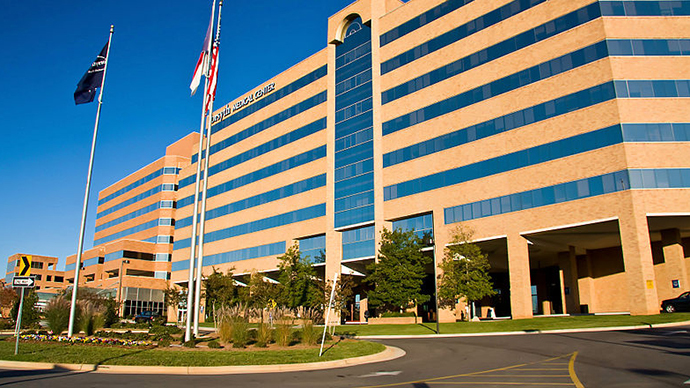 Doctors in North Carolina are being forced to admit that 18 patients recently treated at an area medical facility may have been exposed to a rare, degenerative and incurable brain disease.
Medical instruments used by physicians at the Novant Health Forsyth Medical Center in Winston-Salem, NC had not been properly sanitized, the facility's president said during a press conference on Monday, and could have spread Creutzfeldt-Jakob Disease to upwards of 18 patients.
Physicians at the medical center performed a neurosurgical procedure on a patient last month who has since been revealed to have the disorder, president Jeff Lindsay told reporters, but failed to use an enhanced sterilization process after to properly sanitize those tools.
Normal sterilization procedures were done on the instruments, Lindsay said, but physicians came short of conducting a more thorough process typically done to sanitize implements used when dealing with the deadly brain disease.
Creutzfeldt-Jakob Disease, or CJD, is a degenerative brain disorder that normally affects only one-in-one million people around the globe each year. According to the United States Centers for Disease Control and Prevention, persons infected with CJD die usually within one year of onset of illness.
"While the CDC categorizes such risks as 'very low,' any risk of transmission is simply unacceptable," Lindsay said, according to local television station WGHP.
"On behalf of the entire team, I apologize to the patients and their families for this anxiety," Lindsay added. "We are committed to providing support to patients and their families."
Dr. Jim Lederer of Forsyth Medical Center also appeared at Monday's press conference, and acknowledged that the facility's staff should have been following proper protocol, especially in this example.
"On January 18, an operation was performed on a patient with symptoms that could have been attributed to CJD. There were reasons to suspect this patient may have CJD. As such, extra precautions to clean equipment should have been taken but it was not," WGHP quoted Dr. Lederer.
Like Lindsay, Lederer also said he thinks the likelihood of one of those 18 people coming down with a case of the disorder seemed dire , going as far as to say "the chances of transmission to another person is very, very low." Officials with the US Department of Health and Human Services have been made aware of the potential outbreak nonetheless, and on Monday issued a statement to WHGP acknowledging that they will keep their eyes on the incident.
"DHHS officials are aware of the incident at Novant Health Forsyth Medical Center and have been in contact with the facility," spokesperson Kevin Howell told the station. "Our primary concern is the health, safety and welfare of patients, and we will continue to closely monitor the situation."
With regards to watching, however, the DHHS could have their hands full for quite some time: in some instances, CJD symptoms don't develop until decades after exposure.
You can share this story on social media: