Major Washington watchdog increasing security after break-in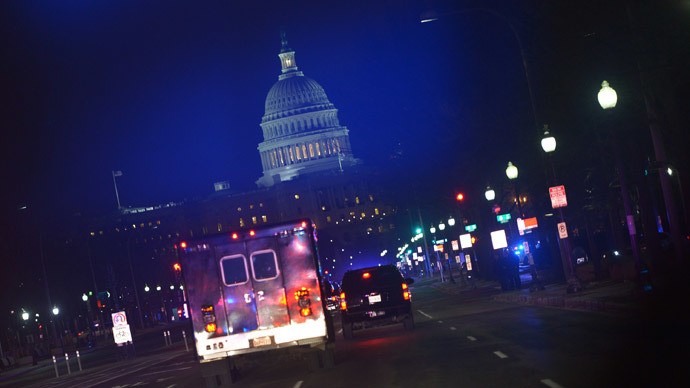 Security is being stepped-up at the Washington, DC offices of an independent federal watchdog group following a mysterious break-in earlier this month.
Police say the Project on Government Oversight's DC headquarters was ransacked on the night of February 11, but whoever entered didn't do too much damage. According to the official report, the main door and a file cabinet were jimmied open, but dozens of computers and other valuable office equipment disregarded.
"Maybe this was more of an attempt at intimidation than anything else," POGO Executive Director Danielle Brian told The Washington Post afterward.
Regardless of what the burglar or burglars' intention was, the non-profit group says they are taking added precautions to protect themselves from further break-ins.
"The good news is that because of the work we do, we've long taken precautionary measures to protect our information," Brian told the Post. "Now we'll be taking additional precautions, both physically and digitally. Our principal concern is protecting the identity of our sources of information."
And according to the investigators, whoever snuck into POGO's fifth-floor office earlier this month knew exactly what kind of information was there. The Washington Metropolitan District Police told Newsweek that the incident has been categorized as an "occupation," meaning it was "related to the kind of business" POGO conducts, an MPD spokeswoman told Newsweek.
"Whoever did this was after information," the investigators told the non-profit.
And in Washington, POGO isn't without opponents: last year it issued a report accusing top US officials of disclosing"'top-secret' information and other sensitive details" relating to the assassination of Osama Bin Laden to Hollywood producers; a year earlier, POGO said in another report that the US Department of Energy planned to waste billions of dollars on what they referred to as an unneeded federal lab facility.
"While some groups are staffed with scientists or experts who focus on a single issue, POGO is an investigative organization with an expertise for working with sources inside the government and whistle-blowers to document evidence of corruption, waste, fraud or abuse," the group explains on their website.
Now after 33 years of existence, the latest act of corruption the group is investigating could very well be the bizarre break-in. According to the Post, however, that incident wasn't the first of its kind: POGO experiences similar small-time break-ins twice during the 1990s
In 2011, another whistleblower group — the Government Accountability Project — also had their DC-area offices burglarized. Police have yet to make any arrest, but GAP President Louis Clark told Newsweek that his group has "beefed up" its security measures several times since then.
You can share this story on social media: