Physicist wants to build huge walls to prevent tornadoes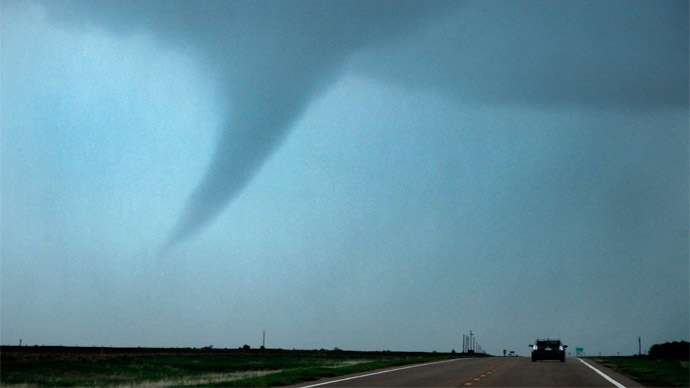 Not content to leave China with the only "great wall," a Temple University professor has suggested building three giant walls in the United States in order to halt the threat of tornadoes "forever."
The unique proposal comes courtesy of Professor Rongjia Tao, who's detailed his proposal recently at the American Physical Society in Denver, Colorado.
According to Tao, the idea is that if the United States builds three great walls across Tornado Alley – a region comprised of Kansas, Nebraska, Oklahoma, and Texas – it would significantly reduce the possibility of tornadoes striking the area. He pointed to flat regions in China which, unlike in the US, rarely see tornado activity due to surrounding hills and mountain ranges.
"If we build three east-west great walls, one in North Dakota, one along the border between Kansas and Oklahoma, and the third in the south in Texas and Louisiana, we will diminish the threats in Tornado Alley forever," he said, according to BBC News.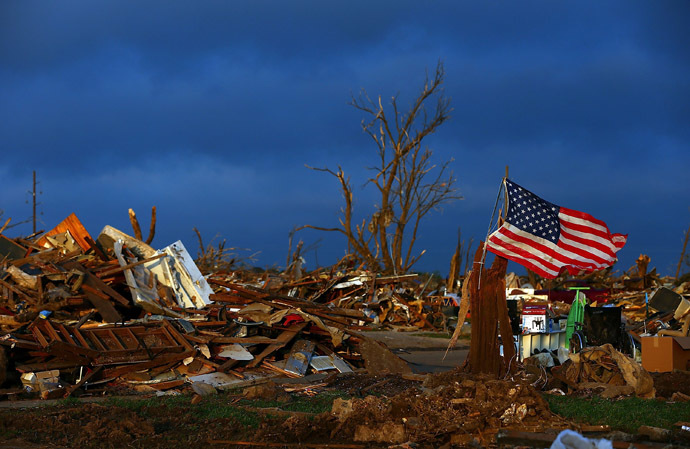 Tao's proposal calls for the walls to be about 150 feet wide and reach 1,000 feet into the air. The walls would not be able to withstand the force of a tornado, but rather the idea is to simply prevent them from developing in the first place by disrupting the flow of cold and hot air. By preventing this collision of air, Tao told USA Today, the walls would halt the formation of supercells that eventually produce tornadoes.
The professor said that computer simulations are already being run to test the idea, and the next phase is set to include physical models.
"I spoke to some architects and they said it's possible," he told BBC. "It would take a few years to finish the walls but we could build them in stages … Our tornado wall could even be built of glass too. It could be a beautiful landmark."
Despite Tao's enthusiasm, his idea has come under serious scrutiny by a number of experts who said that even if the cost of the project was ignored – $60 billion per 100 miles – the wall would not work.
"The old cold air hitting warm air canard... that is misleading at best, especially since most of the violent Plains thunderstorms occur along a 'dry line' where there is a relatively small temperature difference," said AccuWeather meteorologist Mike Smith to USA Today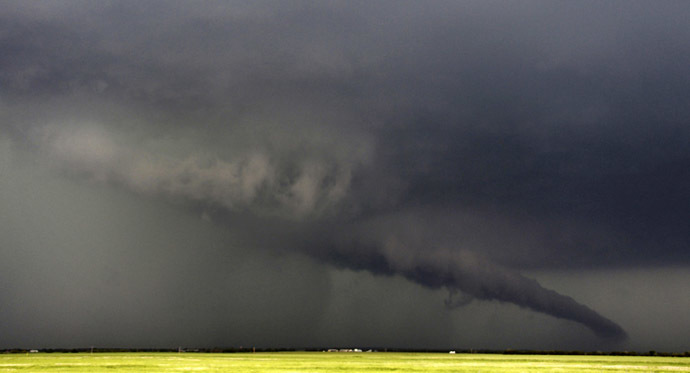 "If supercell thunderstorms with F-5 tornadoes could laugh, they would have a hearty chuckle as they 'attacked' the wall. If tornadoes can go up and down mountains (and they can!), they would go over/through the wall."
Meanwhile, Professor Joshua Wurman of the Center for Severe Weather Research said the only way to really prevent hot and cold air from mixing is to build a wall the size of the Alps – nearly 10,000 feet high. At that point, though, residents would be dealing with something even more serious, since walls that tall "would also cause a drastic change in climate
You can share this story on social media: