Pentagon hacked by Wikiboat
Published time: 15 Jun, 2012 17:21
Edited time: 15 Jun, 2012 21:21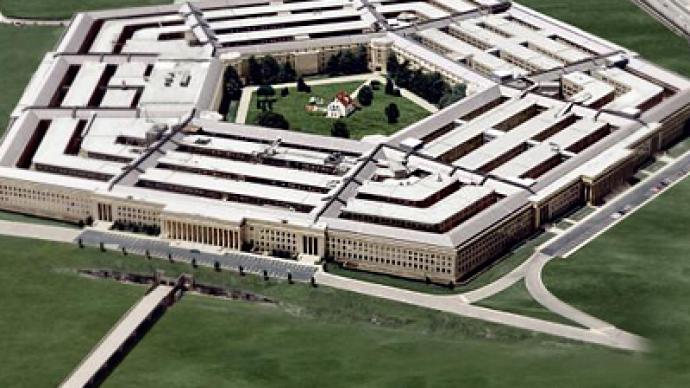 A newly established hacking collective has published private information that they say was stolen from the official website of the US Department of Defense.
On Thursday, hackers with a newly-formed WikiBoat collective released a collection of names, email addresses and phone numbers allegedly lifted from files they claim were pilfered from a database hosted on defense.gov, the main website for the Pentagon.
"Recently today, I stumbled across a very old leak on my Computer; I cannot remember if I have already leaked this site, but I do know that this site deserves to be leaked. Who is this site we are targeting? defense.gov ," reads a statement from an WikiBoat operative posted on the website Pastebin.
"[W]hile this is not a SQLi vulnerability we still did manage to get our hands on part of the database not all. So enjoi!"
The WikiBoat is believed to be an offshoot of the international hacktivism collective Anonymous and was formally established on March 30. According to a separate press release posted last month by one member, the group exists is composed of "a small team of individuals simply looking for the one thing we all love: lulz."
Unlike hacktivists with Anonymous, who target websites and organizations mostly to defy political, philosophical or moral ideologies expressed by the victim, the WikiBoat is believed to be waging assaults on website without given any clear reasoning or explanation.
"We hack for the lulz just because we can, and while this may be dismayed as a complete Black Hat way of operating among the Internet, the truth is that it is just that," continues the May 8 press release. "Just because we simply target any vessel that may be portrayed as enemy, we encourage anyone, whether their vessel is small or large to come aboard our ship and work beside us."
In the past, the Anonymous collective has been credited with high-profile attacks and hacks on the likes of CIA.gov, the US Trademark Office and The White House. In an interview with Postmedia News earlier this year, a hacker that uses the handle Commander X claimed that "Right now we have access to every classified database in the US government."
"It's a matter of when we leak the contents of those databases, not if," claimed X.