Schools become cyber-ops centers for the NSA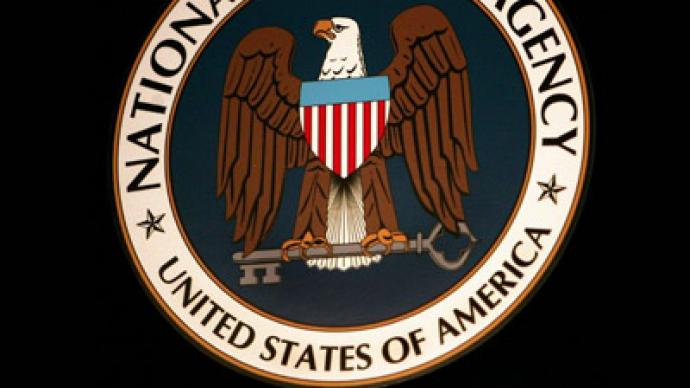 One of America's most prolific spy agencies wants to make sure the country's war on cybercrimes continues with the next generation, and they are bringing their agenda into classrooms to see it through.
In an effort to combat cyberattacks — the government's latest anti-American boogieman — the National Security Agency will soon be scouting new recruits at colleges and universities in the United States. Four schools have been selected by the NSA as official Centers of Academic Excellence in Cyber Operations, and the agency hopes that the programs there will get students up to snuff so that they can someday join Uncle Sam's elite team of all-American hackers.Neal Ziring, NSA's technical director for their Information Assurance Directorate, tells Reuters that the agency is looking for "quality cyber operators," but today's schools largely fall short of offering the education and training that'll produce programmers capable of conquering foreign cyber infrastructures. The agency looks to change all of that by ensuring that the next generations of computer geniuses are properly trained before getting their degrees, saving the federal government the trouble of teaching their new hires themselves."We're trying to create more of these, and yes they have to know some of the things that hackers know, they have to know a lot of other things too, which is why you really want a good university to create these people for you," Ziring says of the agency's demands. Reuters adds in their report that the newly established cy-ops program specifically aims to educate students in 10 separate specialties, although reverse engineering — the practice of working backwards from a finished product to determine its inner workings — is something that is often overlooked by colleges that offer advanced computer programs.Steven LaFountain, a current staffer with the NSA that works with their academic programs, adds to the news organization that new hires must be knowledgeable of "the guts, the internals of the operating systems," in order to help the United States catch up with technology created and mastered by its opponents. "We are not asking them to teach kids how to break into systems, we're not asking them to teach that. And a lot of them have said they wouldn't teach that," LaFountain adds to Reuters. "We're just asking them to teach the hardcore fundamental science that we need students to have when they come to work here.""Right now you hear a lot of talk about foreign countries, China in particular, coming into our networks. They get in, they look around, they see what they might want, they send it home, and you don't know what else they've left behind," Dickie George, a former NSA official, tells Reuters. "Why wouldn't we want to do the same thing? It's not a one-way game."Other officials from the NSA stress that the agency is also looking for students who excel in classes involving cellular communications and mobile technologies.Earlier this year, NSA officials and other top federal agents announced that cybercrimes were quickly becoming the next major threat to the United States and that a game plan must quickly be implemented to extinguish any danger. Those in the private sector have also expressed concern over what others say is an exaggerated threat."The industry is engaged and stepping up widely to respond to emerging cyber threats," one electric-industry official speaking on condition of anonymity told the Wall Street Journal earlier this year. "There is a recognition that there are groups out there like Anonymous, and we are concerned, as are other sectors."Alleged members of Anonymous, the internationally-spread but loose-knit collective of hacktivists, responded to allegations that they were a threat to the country's cyber infrastructure as "fear-mongering at its best."Twenty schools applied to become cyber-ops centers for the NSA but only four made the cut: Dakota State University, Naval Postgraduate School, Northeastern University and University of Tulsa.
You can share this story on social media: