Pentagon Papers published at last
Published time: 13 Jun, 2011 17:52
Edited time: 13 Jun, 2011 22:17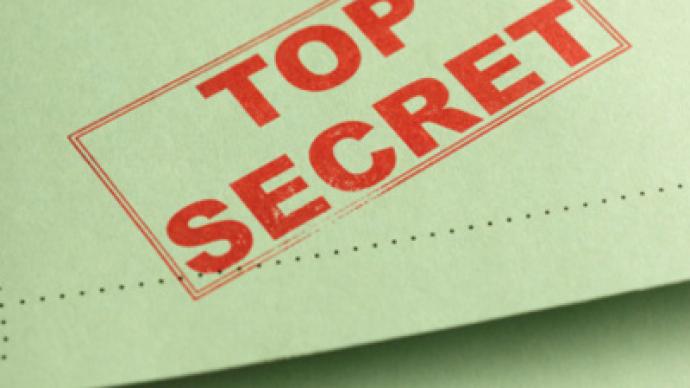 Better late than never. 40 years after the Pentagon Papers were leaked to the media, the National Archives and a collection of presidential libraries released the full collection of the 7,000-page study on Monday.
Officially titled "United States – Vietnam Relations, 1945–1967: A Study Prepared by the Department of Defense," the massive document disclosed top-secret information about America's involvement in the Vietnam War.
In the Papers, deceptions perpetrated by four presidential administrations (Truman, Eisenhower, Kennedy and Johnson) were disclosed to the public. The release comes 40 years to the day after The New York Times originally printed its first installment on the Papers. And while most of the information has been available for the last few decades, today's release makes the 7,000-page study publicly available—and online—for the first time.
Speaking to the Associated Press, Daniel Ellsberg—the former United States military analyst who leaked the papers to the press in 1971—said that Monday's release is particularly noteworthy since it will give today's generation ready access to the files by being able to leaf through it on the Web.
"I was part, on a middle level, of what is best described as a conspiracy by the government to get us into war," says Ellsberg to the AP. He says he regrets taking as long as he did to speak out on the conspiracies he was aware of and warns potential whistle-blowers today to speak out while they can. "Don't do what I did. Don't wait until the bombs start falling," says Ellsberg.
Despite being leaked in part by Ellsberg to The Times and other outlets 40 years ago, today's release marks comes as the Department of Defense has finally declassified the doc.
The full release includes over 2,000 pages of material that was omitted when Democratic Senator Mike Gravel of Alaska published the papers in 1971. Ellsberg and a friend photocopied 43 of the 47 volumes in the series during the middle of the night back in 1969