Assange blasts the New York Times
Published time: 13 Apr, 2011 20:05
Edited time: 14 Apr, 2011 11:56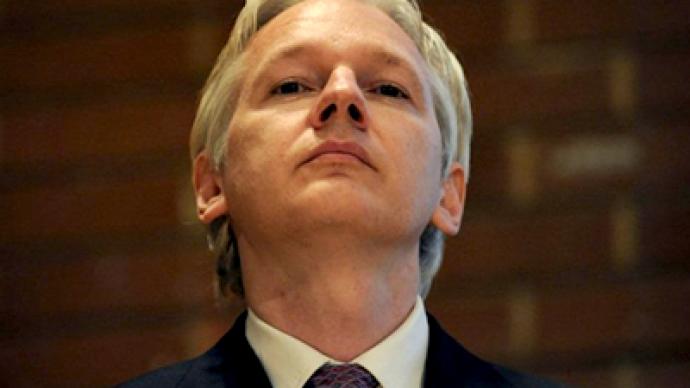 Wikileaks founder Julian Assange spoke out against the New York Times this week, critiquing the paper's supposed cowardice and insisting that it is in a "state of desperation."
­Assange appeared via Skype over the weekend at an investigative reporting symposium hosted at UC Berkeley, where he called-out the Time's Executive Editor Bill Keller (who appeared live) for pressing Wikileaks to divulge government documents before his own paper would. Assange alleges that, though he and the Times were in discussion on how to publish Pentagon documents, it was the Times that pushed for Wikileaks to make the first move, as to keep the paper from assuming the role of a conspirator and perhaps even a violator of the Espionage Act.

"That's why The New York Times is careful to say this was not a collaboration," said Assange."What the Times is afraid of is that one man's collaboration is another man's conspiracy."

Keller had previously written that it was Assange who insisted that WikiLeaks dish out secret "war logs" detailing the Iraq and Afghanistan conflicts first, saying that, "Assange provided us the data on the condition that we not write about it before specific dates that WikiLeaks planned on posting." Added Keller, "The embargo was the only condition WikiLeaks would try to impose on us."

At this weekend's conference, however, Assage made it seem that the Times was more interested in concealing the information than releasing.

"I'm sure you will see Bill Keller boast that they were hand in glove with the Pentagon," said Assange. "But news organizations should be careful to understand their role. Their role is to hold powerful organizations into account. It is not to cover up."

Assange went on to attack the Times for what he believes to be not enough coverage on outside affairs, to which Keller objected saying, "We have 40 correspondents and stringers overseas, and we have four people who have been killed covering the wars."

"I say that 40 people covering the entire world in the New York Times, which is the opinion leader of the United States, is a state of desperation," responded the Wikileaks leader.