Pentagon creates special medal for drone pilots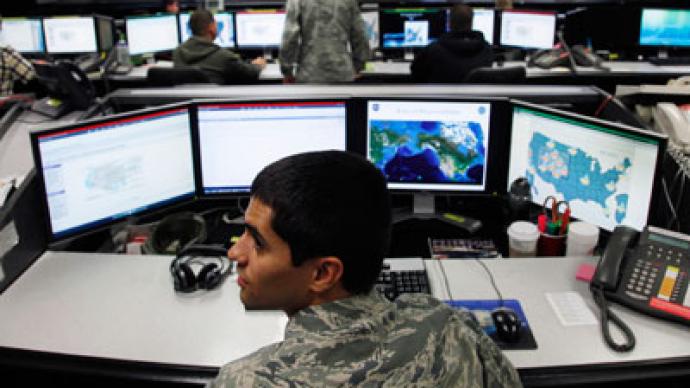 Soon receiving military honors might be as easy as adjusting a joystick. The Pentagon is reportedly planning on awarding the pilots of remotely controlled drones.
According to official defense sources speaking with the Associated Press, future recipients of the new Distinguished Warfare Medal could include the men and women of the US military who control unmanned aerial vehicles, sometimes from thousands of miles away, in America's accelerating drone wars.The medal, reports the AP, "will be awarded to individuals for 'extraordinary achievement' related to a military operation." Unlike other combat medals, though, winning this one wont' require a soldier to ever step away from a control panel, let alone serve directly on the battlefield."The medal could go to service members who never set foot in a combat zone, but launch drone strikes or cyberattacks that can kill or disable an enemy," the AP reports.Rumors of an award for heroic drone pilots circulated last July, when the Washington Post caught the head of the Army Institute of Heraldry saying that the Pentagon had been briefed on a "unique concept" for a medal the celebrates UAV drivers. At the time, Charles V. Mugno of the institute said that his group had already completed six alternate designs for the medal but was waiting final approval from Pentagon. According to the AP's latest report, though, the Defense Department has decided on the look of the item.An analysis of recent drone attacks conducted last year by the non-profit, non-partisan New America Foundation found that the Obama administration has ordered drone strikes more than four times as frequently as during the George W. Bush White House. According to the organization's latest analysis, US drone strikes in Pakistan have already killed as many as 58 people in only this year. A separate study from the UK's Bureau for Investigative Journalism has concluded that those strikes under Pres. Obama have killed hundreds, if not thousands, of civilians, despite US Homeland Security Secretary Janet Napolitano's recent claim that those kills are in the single-digits. When news of the medal first broke, journalist Glenn Greenwald, then with Salon, wrote, "Justifying drone warfare requires pretending that the act entails some sort of bravery, so the U.S. military is increasingly taking steps to create the facade of warrior courage for drone pilots."On his part, Pres. Obama has said the US drone program is kept on "a very tight leash" and his administration does not conduct "a whole bunch of strikes willy-nilly." Pakistani sources have claimed that US drone attacks have caused the death of around 50 civilians for every militant fatality.
You can share this story on social media: