Obama to give Congress classified docs on targeted killings of Americans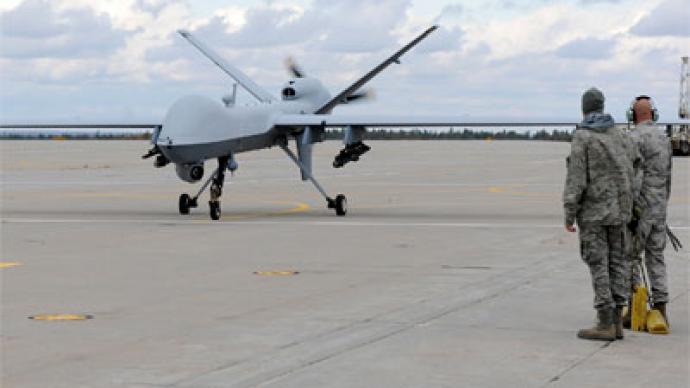 Amid growing public controversy over the Obama administration's targeted killings of Americans, the White House has ordered the Justice Department to provide two congressional committees with classified documents justifying the policy.
The move by President Barack Obama comes after a group of US senators requested on Monday the legal justification for the killings of US citizens suspected – not convicted or even charged – of terrorism with drone strikes."Today, as part of the president's ongoing commitment to consult with Congress on national security matters, the president directed the Department of Justice to provide the Congressional Intelligence Committees access to classified Office of Legal Counsel advice related to the subject of the Department of Justice white paper," said an administration official.The decision to provide the lawmakers with the classified information comes on the eve of the confirmation hearings for John Brennan, Obama's pick for CIA boss. Brennan was a chief architect of the drone program so widely deployed during Obama presidency.Earlier on Monday NBC released a leaked memo The Guardian called "chilling," as it showed that the government sees little need for constraint on the issue, stating that "The condition that an operational leader present an 'imminent' threat of violent attack against the United States does not require the United States to have clear evidence that a specific attack on U.S. persons and interests will take place in the immediate future."The Congress' request for the documents was not the first hang-up in Obama's bid to put Brennan at the top of the country's intelligence apparatus. According to documents released by the Senate Intelligence Committee, Brennan has faced questioning over his connection with US prosecutors' investigation into unauthorized leaks of classified information to the press.
You can share this story on social media: