School district seeks to force out two newly homeless students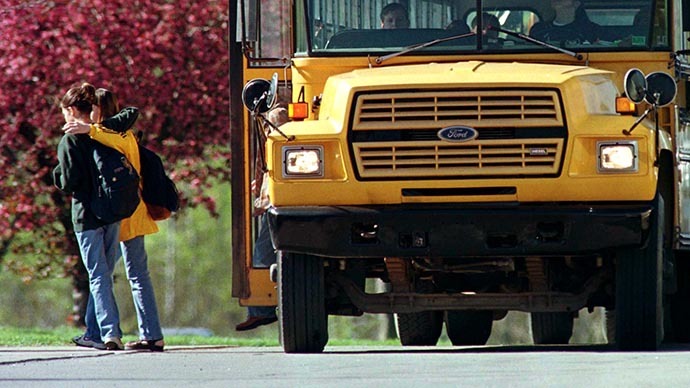 A state judge needed to intervene in order to stop a Pennsylvania school district from expelling two homeless students who, despite spending their lives in the school district, were found to be living outside the school's zoning area.
The two students, an eighth-grader and a twelfth-grader, have lived with their family in a camper since their home was foreclosed on in 2011. They now have no choice but to live in the trailer, which was formerly used exclusively for family vacations.
But that vehicle is currently located just outside the area previously assigned to their high school, prompting the district to fight against the students' right to attend the school.
The Education Law Center of Pennsylvania, a nonprofit legal advocacy group, filed suit last week and accused the Easton Area School District of removing the students from school on December 9 without explanation.
The removal was illegal, the suit claims, because of a federal law that protects students whose parents are in a precarious financial position.
The students are identified only by initials in the lawsuit because they are minors, although the suit does identify the parents as Mr. and Mrs. Mike Cytron. It alleges that district officials told the Cytrons in March 2011 that they qualified as homeless under the federal McKinney-Vento Homeless Assistance Act and would thus be permitted to stay enrolled in school.
But the school abruptly changed its mind last week. The school district backed up administrators' decisions, telling the Express-Times that they had "made a studied determination that this family, living outside the boundaries of the district, no longer qualified as homeless for the purpose of free public education in Easton."
Judge Mitchell Goldberg from the US District Court for the Eastern District of Pennsylvania determined Thursday that the students should be re-enrolled pending the outcome of a hearing. Maura McInerney, a senior staff attorney for the Education Law Center, said she was happy with the ruling because it gives the students in question "the stability of remaining in the same school while an outcome is pending."
"We consider this a very positive step," she said, adding that the ruling complies with federal law.
Easton schools solicitor John Freund told the Express-Times that "the district has agreed that the children may return to school while a permanent resolution is found."
The school's position seems to ignore the fact that many US schoolchildren go home to campers, relatives, and a variety of other situations that might be considered temporary solutions to a much larger problem.
Data released by the US Department of Education in October revealed that, of the 55.5 million students enrolled in preschool or K-12 in the 2011-12 school year, 1,168,354 (or two percent) were homeless. The number of homeless students is now at an all-time high, with First Focus, a children's advocacy organization, noting that "the number of homeless children in public schools has increased 72 percent since the beginning of the recession."