Outstanding student loan debt could keep nun out of seminary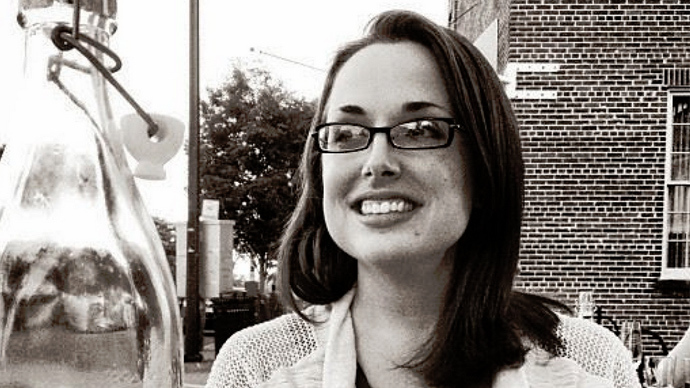 As thousands of young Americans are saddled with the burden of student loans, one aspiring nun will have to find a way to tackle her debt before being allowed to join a convent.
Mary Beth Baker planned to join the convent for the Dominican Sisters of St. Cecilia in Nashville, Tennessee but will not be allowed to until she pays off what's left of her outstanding student debt. The Washington DC resident earned that debt as a philosophy student at Christendom College, a Catholic liberal arts school in Front Royal, Virginia that, according to US News and World Report, charges $22,720 per term.
Christendom has agreed to forgive much of the debt 28-year-old Baker accrued, yet she is still on the hook for $25,000 and must find that money by August or face putting her position at the convent at risk. Many religious schools absolve students of their debt if they chose to enter servitude but, if a nun or priest leaves the service, they are then responsible for paying the debt.
"You're taken care of but you're definitely not making money," Baker told ABC News of the convent. She said she's started a crowdfunding campaign to help ease the process of hopefully leaving her current job as an executive at a public relations company.
"From there you have to get rid of everything you own, so I will slowly be giving away my library and my clothes and sell my car," she said.
The FUNDLY crowdfunding page, titled "Help Mary Beth Enter the Convent," has already raised nearly $10,000 from 55 supporters. Baker has just less than two months to raise enough to raise the remaining funds.
The decision to enter the convent came after Baker decided she had enough of her work and with the dating world. That restlessness inspired her to pray and eventually consult with the church.
"At a certain point I started meeting regularly with a priest who was getting to know me, and then he put me in touch with the sisters," she told ABC. "On my second visit, I was able to sit down and say, 'This is my story and I'd really like to enter.'"
Once in Nashville, she will enter a life of prayer and take a vow of poverty while spending most days working in different areas of the community. The day of a Dominican Sister begins at 5:00 am and consists of regular mass, teaching, and scheduled meals before ending in silence at 8:00pm.
"It's a life of poverty and that's the beauty of it. You embrace it," she said. "I'm incredibly blessed. Everyone has been very, very supportive."
The young woman told the Huffington Post the order is "charismatic, intellectual, and monastic…I love that they are a very rooted order, with history going back hundreds of years. Their focus on Christ is a big draw for me."
Baker's issue, while seemingly novel, is in fact much more problematic. A 2012 National Religious Vocation study found that 69 percent of the religious organizations polled reported that they had to turn away applicants because of outstanding student loans.
"For those entering religious life, the expectation is that they be debt-free but for graduates in today's economy, where education costs have risen by 900 percent since 1978, paying off loans can take years to accomplish," Paul Bednarcyzk, executive director of the National Religious Vocation Conference, said in the study. "The burden of student debt has become a serious problem for religious communities desirous of welcoming younger members."
A number of community groups including the Knights of Columbus have raised funding to help prospective religious students, yet the sheer number of cases is proof that the struggle is ongoing.
When pressed by the Huffington Post if the uphill battle if worth it for future laypeople, Baker responded only with a famous quote from Pope John Paul II, "Be not afraid."
You can share this story on social media: