$2mn bond set for each kidnapping charge against Ohio suspect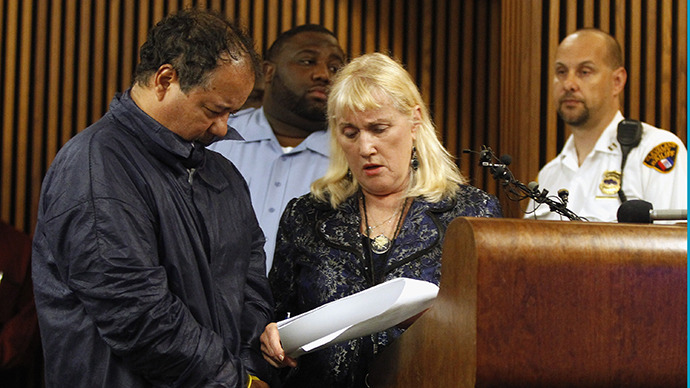 Ariel Castro, suspected of holding three Ohio women in captivity for a decade and charged with four counts of kidnapping and three counts of rape, has appeared in court. A judge set a $2 million bond for each case.
The suspect made his first court appearance since three kidnapped women were rescued from his house. Castro clasped his hands below his waist and looked down throughout most of the proceedings.

Castro is being charged with the kidnappings of Michelle Knight, Gina DeJesus, Amanda Berry and a 6-year-old girl believed to have been delivered by Berry while in captivity. The alleged abductor also faces rape charges.

The three women were allegedly raped by their captor, and were malnourished, beaten and suffered multiple miscarriages, according to Cleveland Safety Director Martin Flask, who also told local news channel WEWS-TV that no human remains were found at Castro's home.

Authorities inspected disturbed soil in Castro's yard; media inquiries had emerged about whether additional disappearances were linked to the suspect. Another missing teen, 14-year-old Ashley Summers, disappeared in 2007 near the Castro residence.

Castro's brothers are still in police custody, but have not been charged. According to Cleveland prosecutor Victor Perez, there was no evidence they were involved in the kidnappings.

During their nearly decade-long imprisonment, the captive women were only allowed outside twice, when they were taken to the garage adjacent to the house in which they were held, according to a police report cited by the New York Times.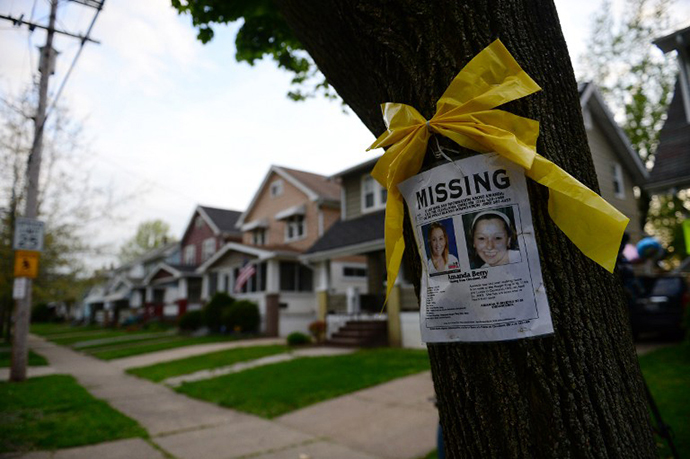 Authorities announced that more than 200 pieces of evidence were taken from Castro's Cleveland residence. Police did not provide a detailed explanation of how Berry escaped on Monday, though during a Wednesday press conference they lauded Berry as a "hero" who was critical to the discovery of the other two women.
The identity of the 6-year-old child rescued along with Berry was not confirmed by authorities, though she is widely suspected of being her daughter. Police have indicated that a paternity test will be administered to determine whether Ariel Castro is the girl's father.
The three women were held captive in the west side residential neighborhood for about a decade by the suspect: Knight went missing in 2002 at 21, Berry disappeared in 2003 at age 16 and DeJesus went missing a year later at age 14.
Michelle Knight, the oldest of the abducted women, remains in hospital after being rescued, while the two other women were been welcomed home by cheering crowds. Neither of the two has spoken publicly about their ordeal.
Details of Castro's life before the alleged kidnappings have emerged, depicting him as his former wife's violent abuser. "
He broke her nose, her ribs, her arms. She was put into a box. He locked her in and told her 'When you're ready to come out, I'll tell you to come out ,'" Castro's former sister-in-law said in an interview with the Telegraph.
Castro's ex-wife Grimilda Figueroa, who died a year ago, reportedly left him in 1996 after being severely beaten. She tried to sue Castro in 2005, accusing him if beating her and of abducting their two daughters on several occasions, but formal charges were never filed.