String of missed opportunities by police in Ohio kidnapping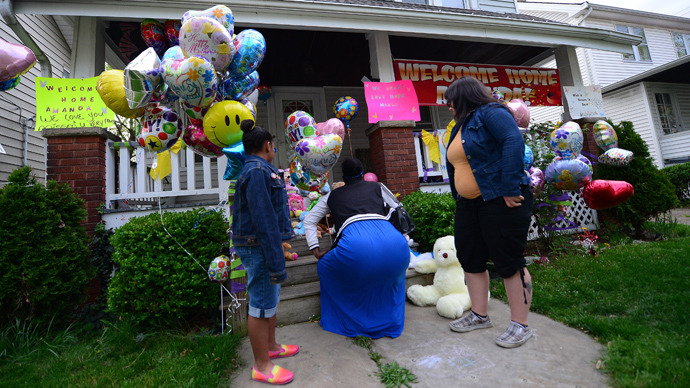 Cleveland police reported Wednesday that the three women were bound by chains and rope, but questions remain about how the suspect avoided detection for a decade, despite a neighbor's claims that they called the police over his suspicious behavior.
The three women – Amanda Berry, Michelle Knight and Gina DeJesus – were held captive in a west side residential neighborhood for about a decade by the suspect, 52-year-old Ariel Castro, evidently with help from brothers Pedro Castro, 54, and Onil Castro, 50.  The three men are now in police custody. 
"We have confirmation they were bound and there were chains and ropes in the hall," the Cleveland police chief told the Today Program. 
Child welfare officials first visited the house in 2004, after Castro reportedly left a child on a school bus. The ensuing investigation found no criminal intent on Castro's part. Castro worked as a school bus driver until he was fired last November for what school officials called "a lack of judgment."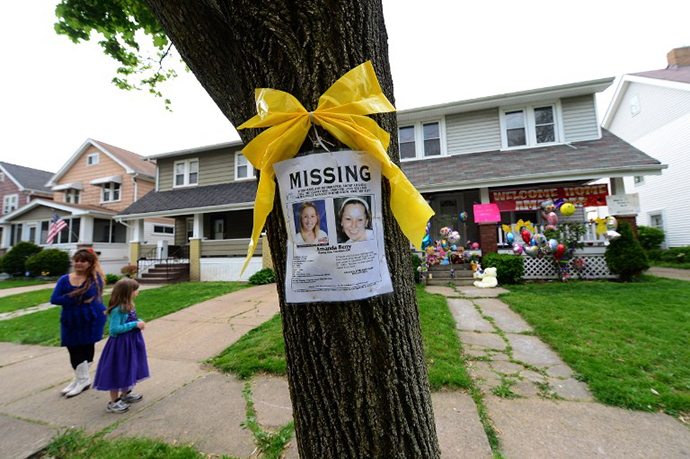 In the one acknowledged visit to the modest home by Cuyahoga County Children and Family Services department officers in January 2004, no one answered the door and the officers never went back. Apart from this incident, city officials said their database showed no record of calls to the house by police officers or social workers during the 10 years the women were held captive. 
But a neighbor, Israel Lugo, said he called the police in November 2011 after his sister said she saw a girl holding a baby crying for help. Lugo said police came and banged on the door several times, but left when no one answered.   
Lugo also said that more recently, about eight months ago, his sister had seen Castro park his school bus outside the front of the house and take a large bag of fast food and several drinks inside.
"My sister said something's wrong… That's when my mom called the police,"
Lugo told Reuters. When the police turned up, they told Castro not to park his bus in front of the house, according to Lugo.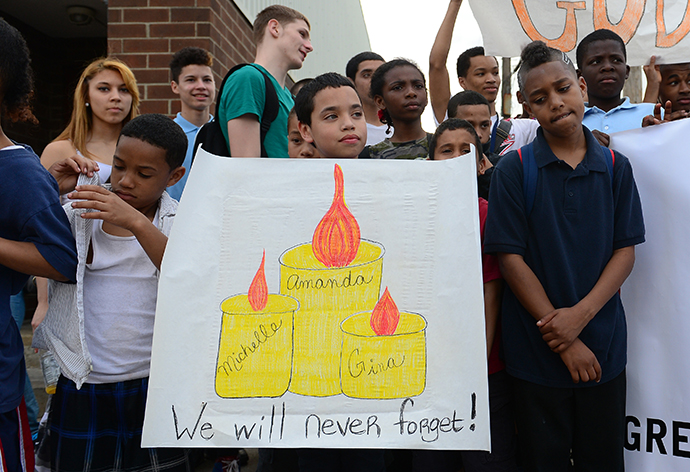 Another neighbor, Anthony Westry, said that a little girl could often been seen peering out of the window, and that Castro used to take her to the park to play very early in the morning. "She was always looking out the window," Westry said. 
A third neighbor who lives three doors down, Nina Samoylicz, reported seeing a naked woman in the back garden two years ago, but police apparently did not take her seriously when she reported the incident. "We thought it was funny at first, and then we thought that was wired so we called the cops. They thought we was playing, joking, they didn't believe us," she told CNN. 
A further call came from some women who lived in a nearby apartment building. The women – who have not been identified – claimed they saw three young girls crawling on all fours with dog leashes around their necks, being led by three men. They apparently waited for two hours, but police did not respond to their calls. 
Castro had since covered his backyard with tarpaulin so that no one could see inside.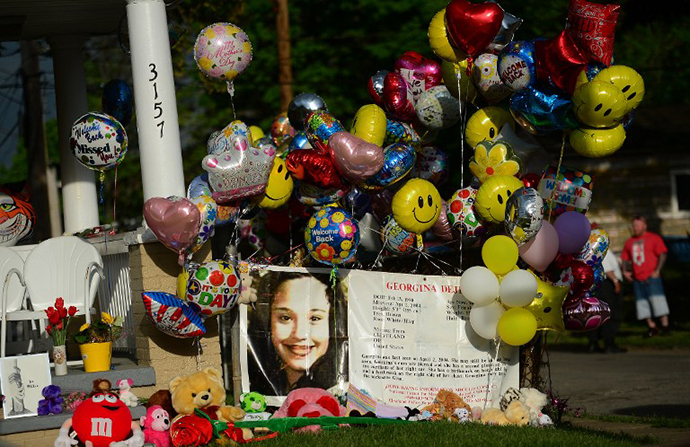 Ariel Castro's son Anthony Castro believes that his father may have targeted his youngest victim Gina DeJesus because he was her best friend's father. Antony told the Daily Mail that Gina DeJesus may have got into his father's car in broad daylight on one of the busiest streets in Cleveland because she knew him. 
"That's one of the thoughts that went through my head because Gina disappeared in broad daylight on a very busy street. It makes you think how could she have possibly disappeared without any trace. If she was abducted forcefully somebody would have seen it," he told the Daily Mail in an exclusive interview. 
Castro also said that his father obsessively padlocked the doors leading to his basement, attic and garage, and never let him family inside. 
Authorities maintain that there are no records of emergency calls, complaints or building violations at the rundown Seymour Avenue home. "Every single lead was flowed up on no matter how small. We dug up yards, canvassed neighborhoods. [The] real hero is Amanda Berry," Cleveland police said Tuesday.
You can share this story on social media: