Three US women missing for decade rescued after daring escape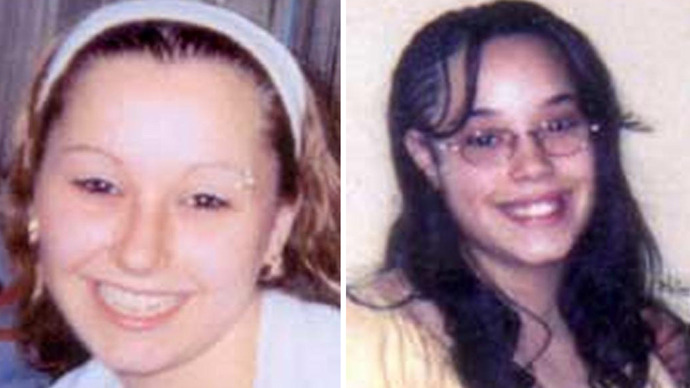 Three women who were missing for decade have been found alive in a house in a crowded suburb of Cleveland. One of the women managed to send a signal to their neighbor who had shared a barbecue with their alleged abductor.
Michele Knight went missing in 2002 at the age of around 19, Amanda Berry disappeared in 2003 at age 16, and Gina DeJesus went missing a year later at age 14. Three brothers are in police custody in connection to the incident. Police in Cleveland said the suspects are Hispanic brothers aged 50, 52 and 54, but only one of them lived in the house on Seymour Avenue where the women were found.

One of the suspects was named as Ariel Castro, a school bus driver. Julio Castro, who owns a nearby shop, confirmed that his nephew had been arrested.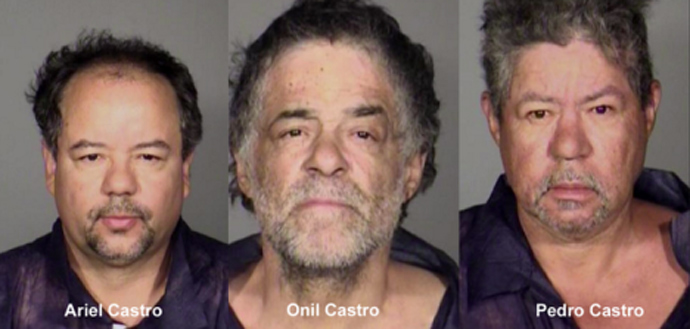 Police said a 6-year old was also found at the home. No further details have been released by police, but a relative of Berry said that she told her she had a daughter.
The women were discovered by a neighbor after a dramatic bid for freedom by Berry on Monday, who attempted to flee the house after her alleged captor went out, and was seen by a neighbor.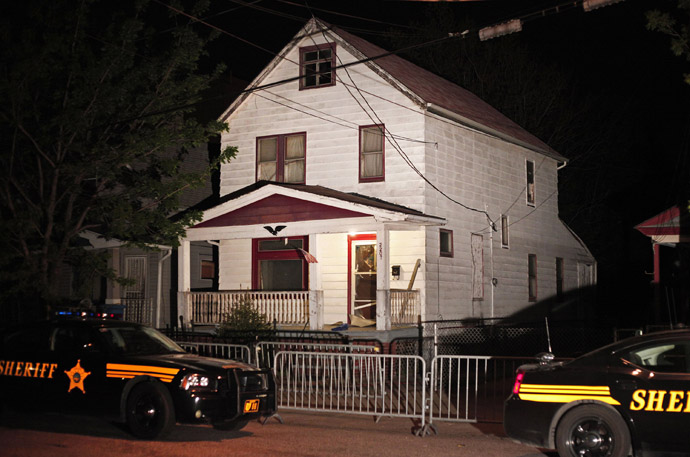 "I see this girl going nuts trying to get outside," Charles Ramsey, who lived in a neighboring property, told reporters.
"She says: 'Help me get out, I've been here a long time." Ramsay thought at the time it was some kind of domestic violence dispute, and kicked in the house's locked door to free her.
"Lucky on that door it was aluminum. It was cheap. She climbed out with her daughter," he said.
Berry then asked Ramsay to
call 911
. The police operator initially did not believe that Ramsey had found Amanda Berry, until she spoke into the phone. In her frantic call, which has been released to the media, she told the operator,
"I'm Amanda Berry, I've been kidnapped. I've been missing for 10 years. I'm here now."

Community rallied for Amanda Berry, Gina DeJesus; Activist calls it 'miracle' bit.ly/11dSuFF

— ILEANA RIVEROS (@lleanaNYC) May 7, 2013
Ramsey said that he had shared barbeques with Ariel Castro and has never suspected a thing. "There was nothing exciting about him…well, until today," he said.
Police picked up Castro at a nearby McDonalds after Ramsey gave them a description of his car.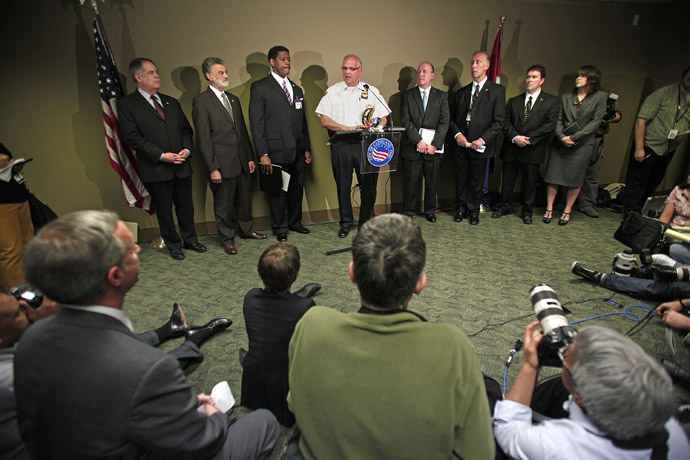 Cleveland Mayor Frank Jackson told reporters he was thankful that the three girls have been found alive, adding that "We have many unanswered questions regarding this case and the investigation will be ongoing."
In this article from 2003 Amanda Berry's mother said she thought her daughter might be held captive. web.archive.org/web/2004080316…

— Andrew Kaczynski (@BuzzFeedAndrew) May 7, 2013
The girls' families reacted with delight and shock at the news of their discovery.
"In all this time, 10 years, nobody never figured nothing about where she was at and this has come to an end and its right here on Seymour," Gina DeJesus' uncle said.
Berry's mother, Louwana, died three years after her daughter's disappearance, which had taken a terrible toll on her health.

Doctors have said the girls are in a fair condition and are being kept in hospital for observation. "This isn't the ending we usually hear to these stories. We're very happy," Dr. Gerald Maloney said at a news conference.
NEW PIC: @actionnews19 pic of Amanda Berry, sister/child in hospital. Amanda Berry found alive, disappeared 10yrs ago twitter.com/NewsBreaker/st…

— NewsBreaker(@NewsBreaker) May 7, 2013
Amanda Berry was last heard from on April 21, 2003, when she phoned her sister to say she would be getting a lift home from Burger King. Gina DeJesus was on her way home from school when she went missing in 2004, while Michele Knight – who was older than the two others at 19 when she disappeared – was thought to have run away.
Tears run down face of Amanda Berry's Burger King coworker hearing about rescue 5.wews.com/kM1QH

— WEWS NewsChannel5 (@WEWS) May 7, 2013
Their cases were reopened last year after a prison inmate told authorities that he thought he knew where
she was buried in Cleveland
. He received a four-and-a-half year sentence for giving police false information.
You can share this story on social media: