Texas women sent to jail after hiding child they kidnapped for 8 years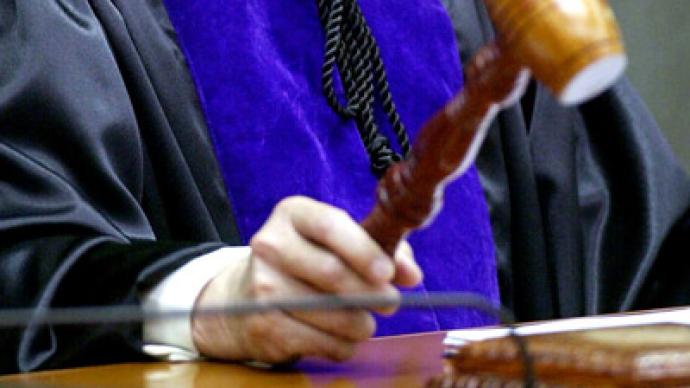 Two Texas women have been sentenced to lengthy prison terms after a jury found them guilty of kidnapping a boy when he was eight months old, then hiding him - keeping him out of school and away from doctors - for eight years.
Gloria Walker, 51, was sentenced to 30 years for injury to a child, and an additional eight years on the kidnapping charge. Krystle Tanner, Walker's 27-year-old daughter, will serve eight years for kidnapping and another eight for reckless injury to a child.A jury in San Augustine, Texas, a town 140 miles northeast of Houston, convicted Walker and Tanner of being behind the 2004 disappearance of then-infant Miguel Morin. Authorities say the pair kept Morin in Houston for a portion of the time they held him.Prosecutors told the court that Tanner and Walker, who maintained their innocence, hid Miguel from authorities for eight years, keeping him out of school and from receiving medical care.Both women claimed that Miguel's mother had given him away, with their attorneys arguing that no crime was committed as Miguel's mother sold him to the women and never made any effort to check in on her son afterwards."I didn't do nothing wrong," Walker told jurors, alleging that she had little contact with Miguel as she was busy dealing with her own health problems.Tanner testified that Miguel lived with her and her mother for a long time, but that she never hurt or abused the boy."I didn't know they were looking for him. I didn't know he was missing," she said.Authorities in the case testified that Tanner had taken Miguel from his parents' Houston apartment while babysitting him. She then is said to have kept him hidden, with her mother, after renaming him Jaquan."If Ms. Walker and Ms. Tanner had a right to little Miguel, why wasn't he in school?" said San Augustine County District Attorney Kevin Dutton. "Why didn't you get the rest of his immunizations? Why didn't you take him to the dentist? They knew they didn't have that right. They knew they couldn't put that baby out in the public eye."Miguel was missing until Tanner and Walker's arrest in March 2012. Local authorities began investigating Tanner in 2010, after doctors detected THC, the active chemical in marijuana, in her newborn son's bloodstream."This is not a kidnapping. What has happened is you have a young lady who gave her child away," argued Rudy Velasquez, Walker's attorney. "Ms. Morin was willing to sell her child for $200," she added.Miguel's mother testified, though, that Tanner had kidnapped him and that Houston police simply did not follow the case. A police investigator testified that she believed the boy's parents did indeed have some sort of agreement with Tanner and Walker regarding his custody.A judge relocated Miguel to Houston, where he now lives with foster parents who have also been taking care of his four siblings under an arrangement with his birth parents.
You can share this story on social media: