New bill threatens Ohio abortion clinics as similar Texas law begins hurting women's healthcare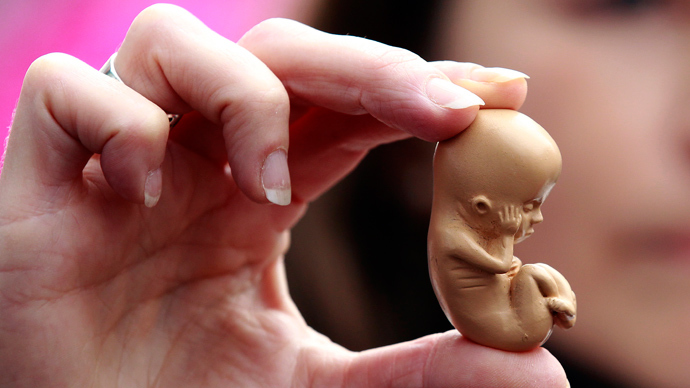 A controversial new Ohio law is threatening to close down the last abortion clinic in one of the state's largest cities. Meanwhile, similar legislation in Texas is beginning to negatively impact women's access to adequate healthcare.
Capital Care Network of Toledo is the only abortion clinic that remains in Toledo, Ohio – a city of approximately 286,000 people. Because it is not a full-service medical clinic, the facility is required to have a transfer agreement with a local hospital in the event of complications resulting from an abortion procedure. 
But according to the Toledo Blade, Capital Care's transfer agreement with the University of Toledo Medical Center expired on July 31. Although doctors at clinic were still treating patients as of August 8, a new Ohio regulation forbids publicly-funded hospitals from entering transfer agreements with abortion facilities. 
A letter from the State Health Department dated August 2 notified the owners of Capital Care that they had 30 days to request an administrative hearing and fight the otherwise imminent closing. Center for Choice, another Toledo abortion clinic, closed down in June under similar circumstances. 
The new law, known as HB 59, was signed by Ohio's Republican Governor John Kasich in June of this year. According to Public Policy Polling data, 52 per cent of Ohio voters said they disagreed with the governor's decision and are specifically against defunding Planned Parenthood – a move which would limit Ohio women's access to preventative care and family planning facilities. 
"Any attempt to say that Ohio abortion providers are not providing excellent medical care is just wrong," Kellie Copeland, executive director of NARAL Pro-Choice America, told the Toledo Blade. She added that only .002 per cent of Ohio abortions in 2011 resulted in any complications. 
"For the Kasich administration to use their power to close legal providers of health care because of a political ideology is an embarrassment to a state that has some of the top medical facilities in the world," Copeland continued. 
The Ohio dispute comes after a similar clash in Texas, where Governor Rick Perry and the state legislature passed a law which threatens to close 37 of the state's 42 abortion clinics. Among the new restrictions were requirements that all doors in a facility be of a certain width and all abortions be performed in a surgical center. Pro-choice advocates have deemed both requirements wildly unnecessary.  
Texas leaders maintained that they sought the law's passage because it would de-fund Planned Parenthood and cut federal funding for the Women's Health Program - thereby all but eliminating abortion access in Texas. 
While the law is not scheduled to go into effect until October 2013, medical experts have expressed concern because abortions make up only three per cent of the services that Planned Parenthood offers. Women, especially those in lower income brackets, rely on Planned Parenthood for pap smears, pre-cancer screenings, pregnancy tests, and sexually transmitted infection tests.
Texas' state-funded Women's Health Program - designed to preclude women from obtaining treatment at Planned Parenthood - has seen significantly fewer patients in 2013 than in recent years. By June 1 of this year, the program had processed 79,663 claims – just 77 per cent of the claims processed in the same 2012 period.
"To score political points, Perry dismantled this program and dictated where women could receive their exams and birth control. Texas women lost access to cancer screenings and annual exams, and the taxpayers lost federal funding and savings from this program – that is what happens when politics drives public health," Sarah Wheat, the vice president for community affairs for Texas' Planned Parenthood, told the Chronicle.
You can share this story on social media: