Federal court strikes down Arizona abortion ban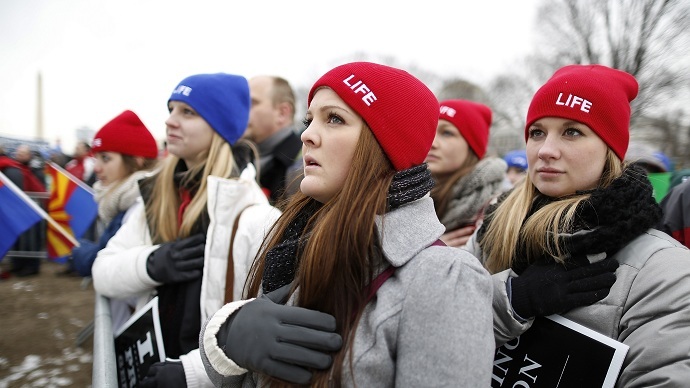 A federal court has struck down an Arizona state ban on abortions beyond 20 weeks, signed into law last year. As is often the case with the contentious issue of abortion rights, at question was the legal definition of life.
In a major rebuff to Arizona Governor Jan Brewer and the Republican-led legislature of Arizona the 9th US Circuit Court of Appeals found that the ban – named the Mother's Health and Safety Act (HB 2036) – violated the constitutionally protected right to terminate a pregnancy under Roe V. Wade.

Supporters of the Arizona statute had based their arguments both on an interpretation of life as beginning earlier than the generally accepted legal standard of 24 weeks, while the bill also included the possibility of an abortion past 20 weeks in case of medical emergency.

The decision of the 9th Circuit Court three-judge panel was unanimous against Arizona's abortion ban. Judge Marsha Berzon, writing on behalf of the San Francisco-based court, said the state's ban violated US Supreme Court rulings since the Roe v. Wade decision of 1973.

"A woman has a constitutional right to choose to terminate her pregnancy before the fetus is viable," said Berzon.

Cathi Herrod, the head of Christian social conservative group Center for Arizona Policy which championed the 2012 ban, said the ruling was not surprising and believed its ruling would be overturned.

"This ruling is not surprising nor am I discouraged at the prospects of this important law ultimately being upheld," said Herrod via a statement on Tuesday.

"The Ninth Circuit Court is historically one of the most overturned appellate courts in the nation. Based on the facts of this case, I am confident that this Court will be overturned once again," she added.

According to the Associated Press, the 9th Circuit's ruling is binding only within the nine Western US states under its jurisdiction, Idaho is the only additional state with a similar abortion ban.

Janet Creppe, the lawyer who argued against the ban on behalf of the Center for Reproductive Rights, said Tuesday's decision affirmed abortion law based on viability.

"These laws are all unconstitutional," she said. "This is not a close legal question at all. These laws are unconstitutional."

Supporters of Arizona's ban asserted that the law was meant to protect a mother's health, and prevent fetuses from feeling pain, though that concept seemed to be in legal conflict with viability of a fetus as defined by Roe v. Wade and subsequent rulings.
Supporters of abortion bans have been vocal regarding the disputed claim that fetuses can feel pain at a gestational age of 20 weeks and older. The more conservative view held by other pro-life groups supports the belief that life begins at conception.

"We look forward to an appeal to the United States Supreme Court," said Herrod.

Nine other US states have enacted similar bans starting at 20 weeks or even earlier. Though several of those state bans had previously been placed on hold, or struck down by other courts.

Historically, US public opinion has varied on the issue of abortion. According to opinion data provided by Gallup, as of May 2013 just over 50 per cent of Americans believe abortion should be provided "only under certain circumstances," 26 per cent believe it should be available without restriction, and 20 per cent believe it should be illegal altogether.

You can share this story on social media: