Obamacare phone operator fired after taking Hannitty's call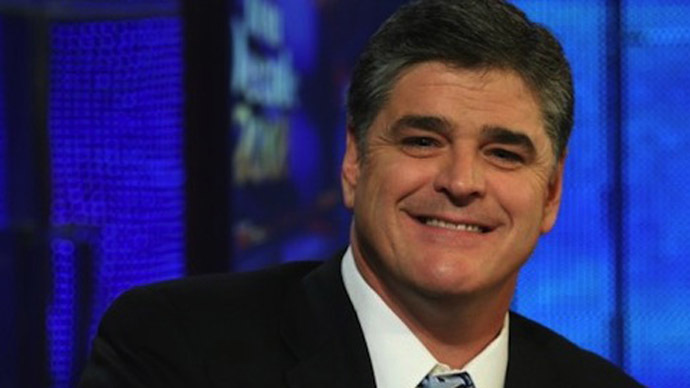 An "Obamacare" phone operator lost her job after taking a phone call from radio and Fox News host Sean Hannity.
On Monday, after President Obama encouraged Americans stymied by the HealthCare.gov website to dial into the Affordable Care Act's phone hotline, Hannity called the number on his radio show and was connected to operator Earline Davis. He asked Davis about the various technical issues concerning the health care law's website, to which she responded politely.
The following day, Davis was summoned to the Human Resources department of her company, a private contractor manning the Obamacare phones, and was told they would have to let her go.
"The lady that was sitting behind the desk, I guess called up another head lady, and they had her on speakerphone on her cellphone, so the lady was talking, and I couldn't really understand what she was saying because she had me on speakerphone," Davis said on Hannity's radio show Thursday, according to BizPac Review.
"I remember [the HR representative] saying, 'We can't have this type of stuff going on here, so we have to release you,'" Davis added."They said that no contact with the media. No type of media whatsoever. We're not allowed to do that at that company."
Hannity said he felt "very sorry" that Davis went through what she did. "It's not your fault I called," he noted.
The Fox News host told Davis he would be providing her with one year's salary, tax-free, and would also help her find a new job. Hannity set up an email account on her behalf, and said on his TV program Thursday night that they've already received one solid job offer.
As for Davis' actual comments during Monday's interview, the phone operator told Hannity that many people have called in to complain about HealthCare.gov's poor functionality, and that all she could really say was that the site would continue to have troubles for at least the next 42 hours. She also recited the script meant to be delivered to customers regarding the website:
"Thanks for your interest in the health insurance marketplace. We are having a lot of visitors trying to use our website right now. This is causing some glitches for some people trying to create an account or log in. Keep trying and thanks for your patience. You might have better success during off-peak hours like later at night or early in the morning. We'll continue working to improve the site so you can get covered."