Will Obama and Clinton testify for Manning?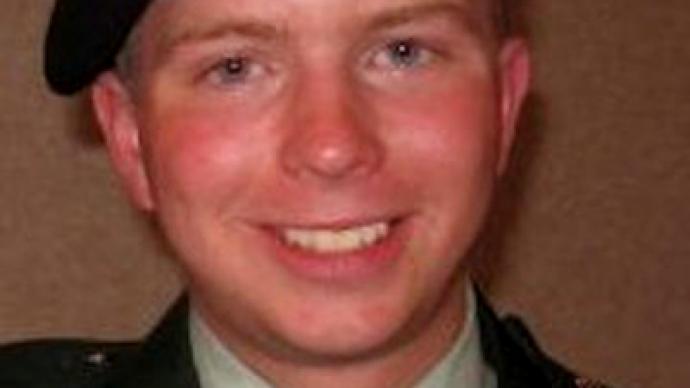 As the defense attorneys for alleged WikiLeaks aide PFC Bradley Manning prepare for a pre-trial hearing, the US government is trying to shut down all of the nearly 50 witnesses they've asked to testify, including Barack Obama and Hillary Clinton.
Manning has been under strict and severe military custody for nearly two years for his suspected involvement in WikiLeaks, Julian Assange's whistleblower site that the government says is detrimental to the security of the nation. Attorneys for Manning, however, believe that they have a strong case to support their client, though are now encountering a new road block with the government giving them the run around.David E Coombs, attorney for Manning, has asked for both President Obama and Secretary of State Hillary Clinton to testify during the Article 32 hearing scheduled to begin next week. Slated to start December 16, the hearing will serve as precursor to further judicial action and will determine if Manning's case will be fit for a full-scale court martial hearing. Coombs hopes that by grilling the president over remarks he made earlier this year, he will be able to show that the commander-in-chief was out of place by what he says was an expression of "unlawful command influence."Back in April, Obama remarked on Manning publically, saying that the soldier had "broke the law." Such a statement, says Coombs, can cause the case to collapse, noting in a recent court filing that a "superior officer in the chain of command is prohibited from saying or doing anything that could influence any decision by a subordinate in how to handle a military justice matter."Additionally, the defense had hoped to question Secretary Clinton on whether the documents Manning had allegedly leaked actually posed any threat to America's security. Administration officials had earlier expressed that the papers Manning supposedly sent to WikiLeaks were of "rather benign nature" and of no real damage to national security.The court has called Obama and Clinton "too important" to stand trial, says Coombs, to which the attorney writes is a blow to not just his case but to the judicial system as well."The government seems to argue that in matters of justice, if you have too important of a position, you should not be bothered," Coombs writes. "Military justice should not be controlled by the importance of your duty position."Coombs has asked for 50 defense witnesses to take the stand during the Article 32 hearing, but the government seeks to reject all of them sans those that they are also calling as witnesses. If the 48 witnesses the defense has asked for, they will thus be left with only ten. Specifically, says Coombs in an official filing released to the media, the government has opposed testimonies from witnesses that the defense believes will show a deterioration in Manning's mental health, which could have led to a lessening of any punishment brought before the private. The government insists that reading written statements will suffice for the sake of the trial, but Coombs responds, "Simply reading the sworn statements of some of these witnesses and hearing from a few others will not allow either party or the Investigating Officer to explore the relevant information.""The listed witnesses need to be questioned personally and individually about what they saw, heard, and experienced if there is to be a thorough and impartial investigation," adds the attorney.