Obama's parents planned to put him up for adoption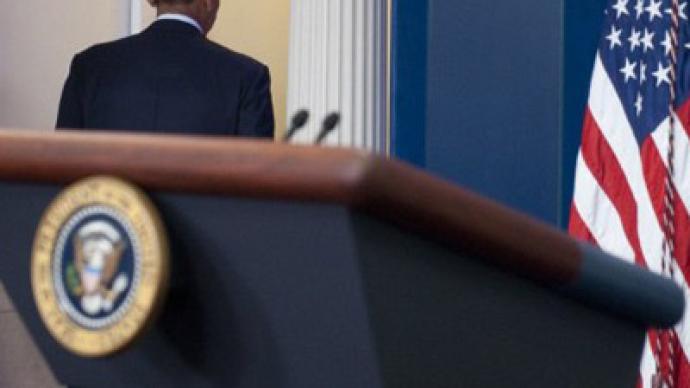 President Barack Obama is a Muslim. President Barack Obama isn't American. President Barack Obama used to smoke crack. Here is a new one for the rumor mill: President Barack Obama was almost adopted?
That's the allegation that Boston Globe reporter Sally Jacbos writes in her upcoming biography of the president's pop, Barack Obama Sr. In the book due out next week, Jacobs attests that the elder Obama told authorities he and his wife planned to put their unborn child up for adoption.The Other Barack: The Bold and Reckless Life of President Obama's Father is the name of Jacobs' upcoming expose, and in it she claims that Obama Sr. told immigration authorities in 1961 that him and his wife weren't planning on keeping their commander in chief kid around.According to Jacobs, Lyle J Dahling of the US Immigration and Naturalization Service penned a memo after a meeting with Barack's dad. The INS grew concerned with Obama's "playboy" ways and was concerned that he was currently wed to two different women. Obama tells the rep that he had previously divorced his wife back home in Kenya, and that he and Ann Dunham were expecting a child but would be putting the boy up for adoption."Subject got his USC wife 'Hapai' [Hawaiian for pregnant] and although they were married they do not live together and Miss Dunham is making arrangements with the Salvation Army to give the baby away,'' reads the memo from Dahling.Jacobs adds, however, that she is unclear of the presidential parents really intended to follow through or if they fibbed in order to "appease immigration officials."The memo came into the hands of Jacobs after she filed a Freedom of Information request. Dahling was an official at the Honolulu office of the INS. The documents that Jacobs says she obtained allegedly reveal that immigration officials even considered deporting Obama Sr. back to Kenya if they could charge him with bigamy. Speaking to the reporter, former White House Press Secretary Robert Gibbs says that Obama was never told that his mother had considered putting him up for adoption and that the president is "absolutely convinced that she did not" have a conversation with the Salvation Army.Charles Payne, Miss Dunham's maternal uncle, tells the Daily Mail that he "never heard any talk of adoption whatsoever.""'From day one, as far as I could tell, she and Madelyn [Dunham] and Stanley [Dunham] were all completely committed to Barack," he adds.Miss Dunham passed away in 1995.
You can share this story on social media: