Obama turns attention to 2012 campaign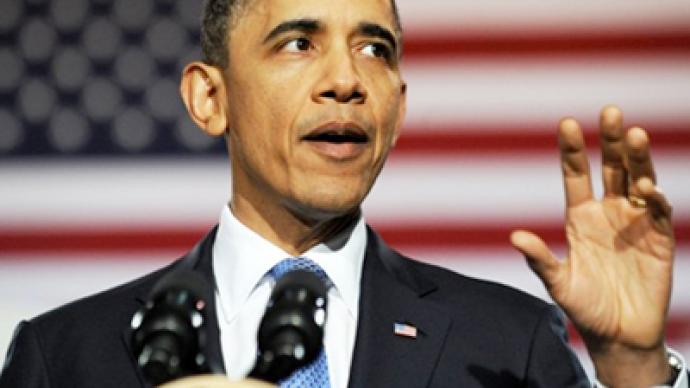 US President Barack Obama has officially begun his reelection campaign by reaching out to supporters online with a video message calling for a re-commitment to hope and change.
Over the past two years the US President has aged, moved far from his campaign rhetoric and in many cases lost some of his support. Nevertheless the Obama team turned to their massive digital network to kick start Obama's "final campaign."He announced, "Today, we are filing papers to launch our 2012 campaign." This move allows the President to begin fundraising for the campaign effort immediately – a campaign expected to be the first billion dollar campaign. In his pitch to the people, Obama cited his last two years as a struggle, where change and reform did not come as quickly as his supporters hoped but he promised far reaching innovative approaches moving forward."We've also known that lasting change wouldn't come quickly or easily. It never does," Obama said. "But as my administration and folks across the country fight to protect the progress we've made… we also need to begin mobilizing for 2012 […]."Obama used his video message to prop up his successes, utilizing messages from supporters who claimed their lives had been made all the better under the Obama White House, arguing hope and change had been achieved. Republican's attacked the ad, citing a lack of leadership and change, expressing anger over a stalemate that continues on the national deficit, budget, and spending cuts. They continued to refer to the US President as a "backseat president" for staying out of the limelight on domestic issues. Many Americans agree with Republicans, now seeing Obama as the face of a failing economy, another war in Libya and striking US unemployment. Obama will not be able to campaign on the same rhetoric of the past, hope, change and "Yes We Can" simply will not cut it in 2012. While it is the case that Obama was able to push through a health care reform law and Wall Street legislation, many voters see both measures as either going too far or severely lacking in what they would like to have seen from the White House. The President's approval rating remains low, well under 50 percent going into his reelection push. But with an unclear Republican contender, it is hard to gauge how the 2012 election will play out.
You can share this story on social media: