New York police allowed to monitor mosques due to terror threat, NYC argues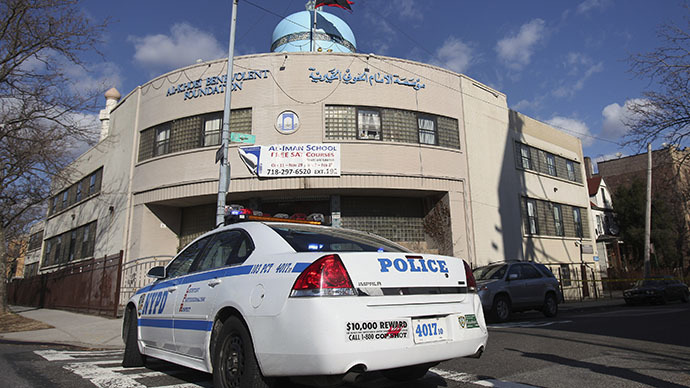 A US federal judge is reviewing a Vietnam War-era court settlement restricting law enforcement surveillance policies after the New York Police Department was accused of illegally spying on Muslims in the years following the 9/11 terror attack.
The Handschu decree was signed in 1985 in response to policing procedures that were employed against anti-war protesters throughout the 1960s and '70s. The original case, filed by political activist and lawyer Barbara Hanschu, "attempted to redress a historic pattern of police surveillance, infiltration, disruption, and suppression of political expression and association in New York City," according to the New York Civil Liberties Union.
But in 2003, Judge Charles Haight - the same judge who first signed the decree in 1985 - relaxed his ruling to grant police more leeway in the wake of the terrorist attacks on September 11, 2001. Haight has now revisited the order a third time after allegations that the New York Police Department (NYPD) adopted widespread surveillance against New York Muslim communities, reportedly going so far as to designate entire mosques as terrorist organizations.
"I've come to think of this case as a volcano that's asleep most of the time…but every now and then blows up," Haight said at the start of a hearing Tuesday in Manhattan federal court.
In February 2013, civil rights lawyers filed papers seeking a court order preventing the NYPD from monitoring Muslims without having evidence that criminal activity is taking place. The request, according to AP, also sought the institution of an auditor to stop "flagrant and persistent" police activity.
Plaintiff attorney Paul Chevigny said the NYPD's actions were clearly in violation of the Handschu decree "because they're not rooted in the fact that there's a criminal predicate. They're rooted in the fact that the subjects are Muslims."
While the NYPD has never criminally charged a mosque or Islamic organization with operating as a terrorism enterprise, religious centers were secretly monitored for years. By that logic, any individual who attended a prayer service could become the subject of an investigation.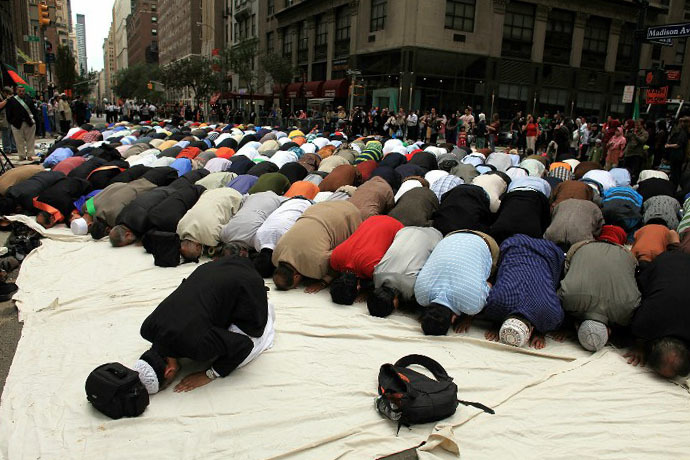 Civil liberty advocates have expressed their outrage at the policies, which were first revealed in a still ongoing series of articles by Matt Apuzzo and Adam Goldman of AP. With help from sources inside the NYPD who had conflicted feelings about the program, the two reporters revealed that the NYPD opened at least a dozen "terrorism enterprise investigations" in the past decade.
"It's undeniable that New York City remains at the center of the threat by Islamists who have been radicalized to violence," city lawyer Peter Farrell claimed in the court hearing this week. Farrell said the city would provide secret documents disclosing the evidence justifying these investigations.
New York City Mayor Michael Bloomberg asserted in 2012 that anything the NYPD has done throughout its investigation is authorized by law.
"They can look at websites they can watch television to detect unlawful activities or where there might be unlawful activity to get leads," Bloomberg said on his radio show last year. "We don't target individuals based on race or religion. We follow leads and we are consistent, I think, with the guidelines resulting from the Handschu federal court decision."
Judge Haight announced he would make a ruling at a later date.
You can share this story on social media: