NYPD labels mosques terrorist organizations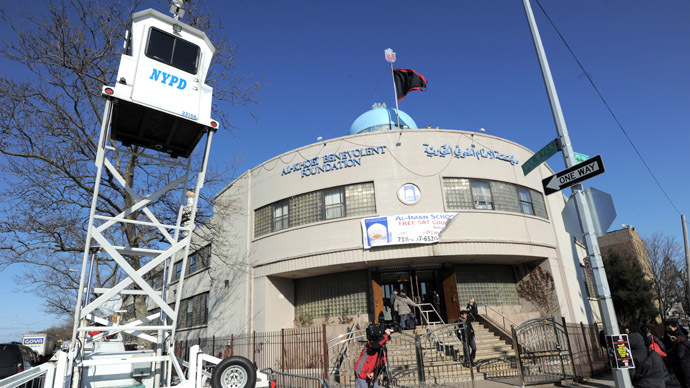 The New York Police Department has labeled mosques as terrorist organizations, allowing cops to spy on worshipers and imams, use informers and record sermons without any evidence of previous criminal wrongdoing – tactics even the FBI refused to use.
Since the Sept. 11, 2001 attacks, which rocked the city of New York, the NYPD has opened at least a dozen terrorism enterprise investigations (TEIs) as part of an initiative to help police infiltrate and investigate secret terrorist cells. The explosive allegations come from documents seen by the Associated Press and are part of a new book, "Enemies within: inside the NYPD's Secret Spying Unit and Bin Laden's Final Plot Against America," by AP reporters Matt Apuzzo and Adam Goldman, as well as interviews with current and former NYPD, FBI and CIA officials.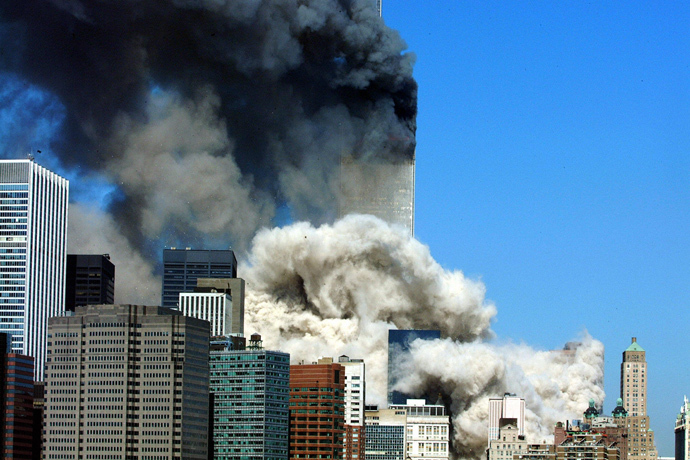 TEIs can go on for years, and anyone who attends a mosque is fair game and could be the subject of a potential investigation.
Despite the time, effort and resources that have gone into the TEI scheme, the NYPD has never criminally charged a mosque or an Islamic organization with terrorism, according to confidential police documents and interviews.
However, while the NYPD conducted at least a dozen such operations, they were potentially so invasive that the FBI didn't do even one, AP reported.
The strategy has allowed the NYPD to investigate countless innocent Muslims living in New York by sending undercover officers into mosques and planting informants on their boards and in at least one prominent Arab-American group in Brooklyn.
But before the NYPD could target mosques for surveillance it had to persuade a federal judge to rewrite rules governing how police can spy on citizens, who are protected by the First Amendment.
Blanket surveillance
David Cohen, a former CIA executive who became the NYPD deputy commissioner for intelligence in 2002, told the judge deciding the case that mosques could be used "to shield the work of terrorists from law enforcement scrutiny by taking advantage of restrictions of the investigation of First Amendment activity."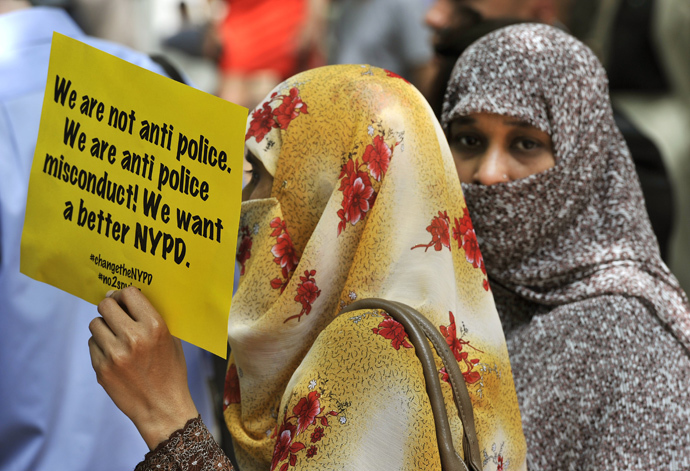 So the NYPD then proposed that officers be allowed to monitor religious or political speech whenever the "facts or circumstances reasonably indicate" that groups of two or more people were involved in plotting violent crime or terrorism.
The American Civil Liberties Union says that mosque spying programs are unconstitutional and the revelations come as the NYPD is already fighting off lawsuits accusing it of racial profiling in its stop-and-frisk actions while combating street crime.
But police commissioner Raymond Kelly and Mayor Michael Bloomberg have denied that TEI is unconstitutional and insist they are following leads.
"Undercover officers and confidential informants do not enter a mosque unless they are following up on a lead. We have a responsibility to protect New Yorkers from violent crime or another terrorist attack – and we uphold the law in doing so," the news agency cited Kelly as saying.
The Al-Ansar center, which opened in Brooklyn several years ago, attracts young Arabs and South Asians, but the NYPD feared it was a breeding ground for terrorists and so immediately decided to put it under surveillance.
They were particularly concerned about Mohammad Elshinawy, a 28-year old Islamic teacher at several New York mosques. He was a Salafist, a puritanical breed of Islam, and his father was a co-conspirator in the 1993 World Trade Center attacks, according to the NYPD.
The FBI were also initially suspicious of Elshinamy and whether he was recruiting potential agents for jihad. But while the FBI closed the case after many months, with a former federal law enforcement official saying, "nobody had any information the mosque was engaged in terrorism activities," the NYPD wasn't convinced.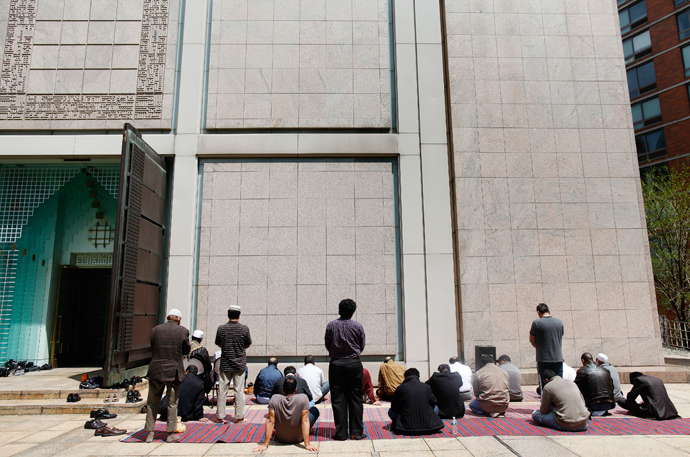 New York police officers believed that because "he was so highly regarded by so many impressionable individuals" he must be a threat. In their investigation no part of his life was out of bounds including his wedding where everyone present was under surveillance, according to the investigative report by authors Goldman and Apuzzo.
Following the four-year surveillance operation, Elshinamy is now a plaintiff in an ACLU lawsuit against the NYPD.
"From house of worship to a wedding, there's no area of New York Muslim religious or personal life that the NYPD has not invaded through its bias-based surveillance policy," AP quoted Hina Shamsi, an ACLU lawyer, as saying.
As well as bugging mosques, imams and worshipers, the NYPD also put informants in positions of leadership in mosques and even in the Arab American Association of New York in Brooklyn, a completely secular, social-service organization that helps immigrants adjust to new life in the US, the AP reporters found out.
Commissioner Kelly was at the time handing out medals to the Arab American Association soccer team, Brooklyn United. Sarsour, a Muslim who had met Kelly while he was involved with the association many times, said she felt betrayed.
"It creates mistrust in our organizations. It makes one wonder and question who is sitting on the boards of the institutions where we work and pray," the AP reported her as saying.
The Islamic Society of Bay Ridge was one of the mosques targeted as early as 2003.

59-year old Rimawi, one of the worshipers, who came to the US from the Palestinian West Bank said, "Ray Kelly, shame on him. I am American."

While Zein Rimawi, one of the mosque's leaders, went further saying "I have never felt free in the United States. The documents tell me I am right."
You can share this story on social media: