NYPD 'get out of jail free' cards selling for top-dollar on eBay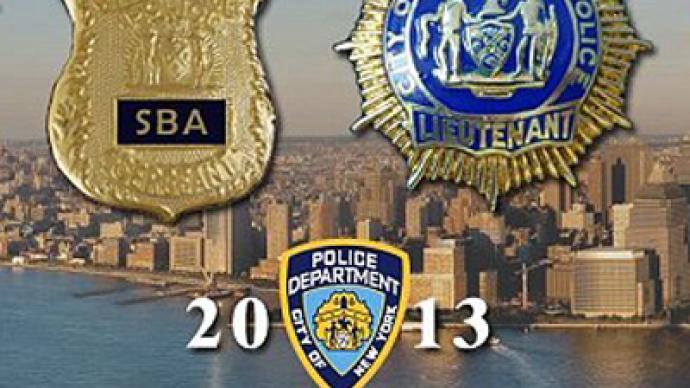 Want to get away with speeding? Flashing one of the New York Police Department's union cards may cause officers to look the other way. For $100 or less, eBay users can now purchase the 'get out of jail free' cards for personal use.
Friends and family of NYPD officers are often handed police union cards, which reportedly lets some traffic offenders get away with minor crimes. Flashing an official "Gold Shield Association" cards to a police officer indicates a close association with another member of law enforcement.Police officers who hand out the Patrolmen's Benevolent Association (PBA) cards are vouching for that person, City Councilman Peter Vallone Jr. tells the New York Post."That type of recommendation shouldn't be available to the highest bidder," he says.The cards are being sold free of shipping on eBay for as low as $10 and as high as $105. With little more than a mouse click, eBay users can buy their own immunity to minor offenses. The resale of the cards is prohibited, prompting several eBay sellers to refer to the cards as 'collector's items.'"They make really nice collectibles. People use them for the wrong reasons. [But] I don't condemn that," says an eBay user and Brooklyn resident who sold one of the cards to the New York Post for $100.But those who intend to use the cards for the "wrong reasons" might choose to purchase the most expensive ones: the 2013 Lieutenants Benevolent Association (LBA) cards work better than some of the other cards being sold on eBay."They do carry a bit more weight than a regular PBA card, as the union represents superior officers and are harder to come by than the standard PBA cards," the seller, who goes by "Lester," tells the Post.The online availability of the 'get out of jail free' cards has alarmed New York legislators, who fear that the cards could all too easily end up in the hands of criminals or terrorists. Some have altogether condemned the existence of such cards, which they believe are unethical."Our traffic laws should not be enforced with winks and nods," says Councilman Dan Garodnick. "I don't know which is worse, the existence of a get-out-of-jail-free card or the fact that the cards are being hawked on the Internet."Councilman Vallone says he may try to initiate outlawing the cards altogether.In November, a 46-year-old man was taken into custody after posing as an NYPD sergeant and violating a domestic-violence restraining order. Paul Andreu of New Milford was carrying one of the "Gold Shield Association" cards that can be used to get away with crimes. The man was also carrying a concealed Glock .40-caliber handgun. With the availability of the gold shield cards on eBay, it might not be long before someone else uses one with bad intentions. Several eBay users are also selling "Gold Shield Association" lapel pins, which represent the NYPD union but cannot be flashed with a driver's license to evade criminal consequences.
You can share this story on social media: