NYPD sued in record numbers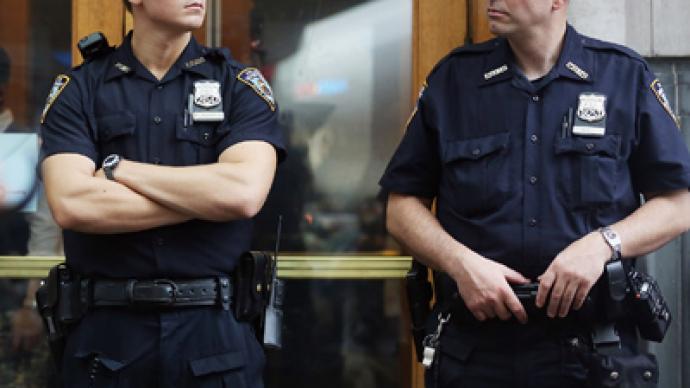 It's another red-letter year for New York's boys in blue: the New York Police Department has spent $185 million to settle lawsuits filed during fiscal year 2011.
In all, 8,882 suits were filed against the NYPD during the last fiscal year, an increase of 10 percent from the year prior. That tally also sets the record for the most claims against a single police agency filed during the last fiscal year.The news comes upon the release of a report from New York Comptroller John Liu, who analyzed settlements paid by the city between July 1, 2010 and June 30, 2011. The New York Daily News reports that figures for fiscal year 2012 have not yet been made public.Although the amount of claims against the NYPD has only increased by 10 percent, the total monetary pay out issued by the city surged by roughly 35 percent. In the year prior, the total pay out for suits against the NYPD amounted to only $137.3 million.The city should "explore a unified method to track individual officers named in claim suits and the payouts," Liu's report reads.Taking into account all payouts signed-off by the city, NYC spent $550.4 million to settle personal injury and property damage claims in fiscal 2011, a figure which comes out to roughly $70 spent for every citizen in all of New York City. In the fiscal year prior, the city spent only $522 million to settle claims.In the grand scheme of things, though, it's barely a drop in the bucket for the city. Between 2000 and 2010, the Big Apple awarded plaintiffs nearly $6 billion to settle lawsuits waged at the city.According to the Daily News, a spokesperson for New York Mayor Michael Bloomberg dismisses the notion that the NYPD are only up to no good."Police officers make more than 23 million contacts with the public each year and cope with incredibly difficult situations on a daily basis," says John McCarthy.Donna Lieberman, executive director of the New York Civil Liberties Union, adds to their report that there is one large take-away to draw from the study: "But what's inescapable is a trend that reveals New Yorkers are unhappy enough with the way that they're being treated by police that they are going to court a lot more often," she says.
You can share this story on social media: