NYPD admits OWS helped fight crime after Sandy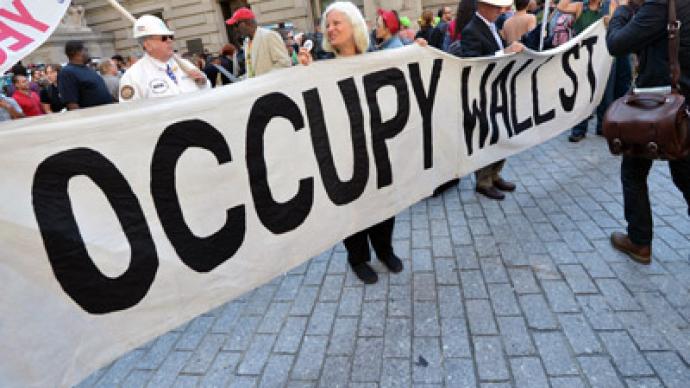 Is this the beginning of a long, loving relationship? Officers with the New York Police Department are crediting members of Occupy Wall Street for helping curb crime in the immediate aftermath of Hurricane Sandy.
When last month's major frankenstorm struck the East Coast, it devastated sections of New York, downing power-lines and pulverizing entire neighborhoods. But even as the NYPD dispatched officers to patrol parts of the Big Apple and assist with the needy during the emergency, the department still expected desperate conditions to breed looters, muggers and other criminals. According to sources speaking with the New York Post this week, the NYPD says that Occupy Wall Street made the city safer in the days after Sandy struck."This crisis allowed us all to remove the politics and differences we had to do our job, and come to the aid of the people," a police source told the paper. "We all rose to the occasion."The Post reports that in Brooklyn's Red Hook district, police credit "an unlikely coalition that included the NYPD, Occupy Wall Street activists and local nonprofits working together" to keep storm victims safe after the colossal storm rolled through."It was intense, it was working, and it was awesome," 26-year-old Kirby Desmaris, a volunteer coordinator for the Red Hook Coalition, tells the paper. "There was a shift in the energy in the community."In any under setting, a working relationship between activists and law enforcement might not be so surprising. In New York City, though, a 15-month history marred with mishaps has made any such cooperation between the NYPD and Occupy all too unexpected. Since even the early days of Occupy in September 2011, incidents involving activists and the NYPD set matters up for a rocky start. Camera footage of officers pepper-spraying peaceful protesters confined behind a net made national headlines early on, and it was hard to ignore a demonstration in October of that year where roughly 700 activists were arrested on the Brooklyn Bridge.In July 2012, researchers from NYU and Fordham University released the results of a study that suggested in their professional opinion that NYPD officers acted beyond their powers during their intense crackdown against Occupy protesters."It's sad that it takes something horrendous to bring us together," Red Hook resident Patricia Ramirez tells the Post this week. "Maybe Sandy stirred up the goodness in people."Occupy activists were previously recognized for their volunteer efforts after they provided assistance to federal FEMA workers dispatched to help with Sandy clean-up.