Man hit by NYPD cruiser gets billed for car repair
Published time: 12 Nov, 2012 20:38
Edited time: 13 Nov, 2012 00:38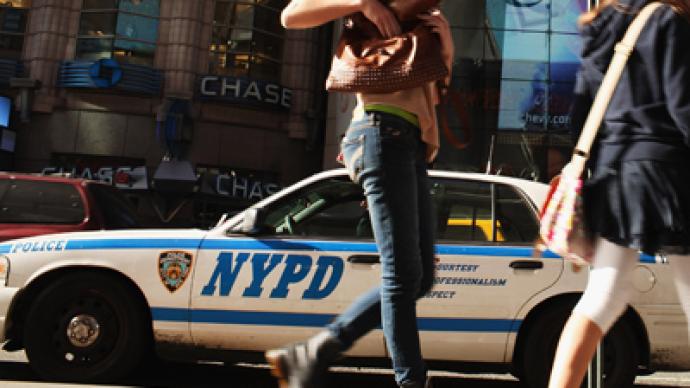 A New York man who was struck and injured by a police car was billed $1,000 by the police department for damage to the vehicle.
Jesse Zorski, 25, was hospitalized at the New York Downtown Hospital after the patrol car struck his left leg, caused him to fall into the side-view mirror and hit the ground while landing on his wrist. The young man was then hospitalized and later received an expensive medical bill totaling $1,200 that his family paid without insurance, the New York Daily News reports.
After the family sued the New York Police Department (NYPD) to cover the cost of the medical expenses, Zorski received a bill in the mail, rather than the financial help he was seeking. The letter accompanying the bill demanded he pay for the $1,028.08 damage done to the patrol car and threatened to file a lawsuit against the victim if he does not address the fine quickly enough.
"Failure to address this matter could result in a suit being filed against you," the letter writes. Zorski told the Daily News that he believes the bill he received was in retribution for the lawsuit his family filed.
The NYPD defended its actions by insisting that the policeman had the right of way at the time of the accident, but Zorski alleges that he was crossing the street during a green light at a crosswalk. The two beers he had drank and the hearing aid he was wearing did not affect him, he claims.
"I was perfectly coherent," Zorski said. "I was shocked, certainly, but not inebriated."
The NYPD did not admit their mistake until the Daily News began questioning authorities. While the police did not admit error on part of the patrol officer who struck Zorski, the department did confess their mistake in sending the letter.
"The letter should not have been sent. We're examining safeguards to make sure similar letters are not sent in the future," said Deputy Commissioner Paul Browne, the NYPD's top spokesman.
The New York Law Department has withdrawn the case.
Zorski's case is not an isolated one. US police officers have frequently run down pedestrians in their cars, with a recent incident occurring in late October. As a North Texas police officer drove out of a parking lot, the patrol car slammed into a couple crossing the street, knocking them down to the ground after hitting the breaks. The couple hopes the city of Coleyville will cover the costs of their medical bills. But the NYPD in particular appears to have a problem with paying its victims. In October, a $710 bill was mailed to 27-year-old Tamon Robinson, who was killed by a patrol car as officers chased him for stealing paver stones.
Robinson's family is now planning a wrongful-death lawsuit against the NYPD, while Zorski still plans to sue the NYPD for the cost of his medical bill.