Operation Crew Cut: NYPD to patrol Facebook for gang activity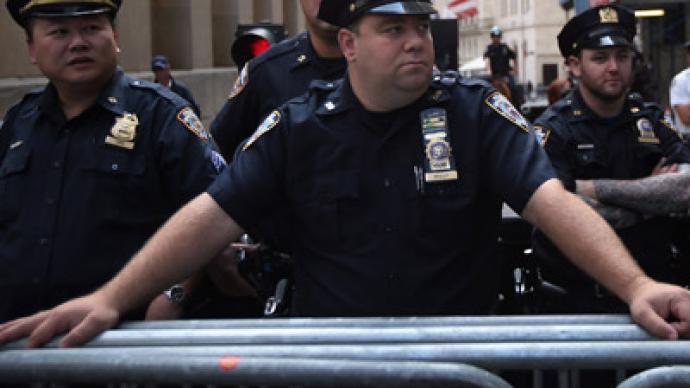 The New York Police Department is planning to double the size of its gang unit to 300 officers who will have the ability to utilize social media outlets such as Facebook using false names to track suspects.
NYPD Commissioner Raymond Kelly made the announcement before he was scheduled to appear at the International Association of Chiefs of Police in San Diego on Tuesday.Gang (or crew) activity in New York City is nothing new; famous rivalries such as "The Bloods" and "The Crips" have long been operating in the city. However, while these established and well-known gangs are often engaged in drug warfare, the new initiative will instead focus on loosely-organized gangs engaged in turf wars associated with local neighborhoods."Their loyalty is to their friends living in a relatively small area and their rivalries are based not on narcotics trafficking or some other entrepreneurial interest, but simply on local turf," Kelly said in his prepared remarks. "In other words, 'You come in to my backyard and you get hurt. You dis' [disrespect] my crew and you pay the price.'"

The program has been named Operation Crew Cut, and will double the number of detectives involved in tracking and preventing gang violence in New York. In an interesting twist, the detectives will work closely with social media monitoring divisions and will be able to assume false internet identities if they receive permission from the department. The additional detectives will be assigned from internal positions, new hires will not be considered for the division.Social media and Facebook monitoring has been shown to be successful in monitoring gang violence; in September, the NYPD brought charges against 49 gang members from the feuding "Rockstarz" and "Very Crispy Gangsters" in Brooklyn. The charges ended a turf war that had lasted three years, included ten shootings, and taken three lives. The feud was fuelled in large part by public Facebook posts of gang members bragging about their exploits and taking photos of themselves on 'enemy' turf. "Because of these individuals' insatiable desire to brag about what they did, these investigators were able to draw a virtual map of their activities and bring them to justice," Mr. Kelly announced in September, as reported by the New York Times. The NYPD insists it has strict guidelines for the undercover detectives who will be patrolling the internet "to instill the proper balance between the investigative potential of social network sites and privacy expectations," Kelly said in San Diego.