Gangs infiltrate US military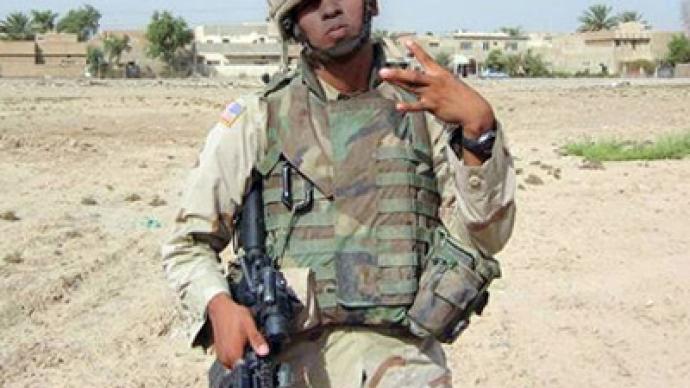 The Blood and Crips have found themselves working the same turf, but the bullets being shot by members of the notorious American gangs aren't being aimed at each other. The unlikely pair, rather, are teaming up within divisions of the US Military.
According to a new assessment on ganglife in America issued by the FBI, organized street crime has spread not just across the States but has penetrated the Armed Forces, with gang presence being noted in each one of the military's divisions. In the latest report, 2011 National Gang Threat Assessment – Emerging Trend, the Federal Bureau of Investigation lists dozens of known gangs have are being represented among the ranks of the Navy, Air Force, Army and Marines. Among the cliques, street gangs including the Bloods, Crips, Latin Kings, MS-13 and Sureños are making their mark within the military, with motorcycle gangs the Hells Angels, Outlaws and others making their presence evident as well. Additionally, Texas Syndicate prison gangs and those pledging allegiance to the Aryan Brotherhood have also been identified as members of the US Military.In all, 53 gangs are listed where members are believed to have served or been affiliated with the US military. Domestically, the FBI believes there to be more than 33,000 gangs operating within the United States. The members of those gangs, they estimate, are responsible for an average of 48 percent of the violent crime in most American jurisdictions.The report suggests that many gangbangers will leave the rough streets of America behind them so that they can escape their gang life by finding solace within the military. In many instances, however, soldiers will connect with others with the same affiliation out on the battlefield and will revert to their past ways of crimes. Others, suggest the report, will simply return to the US to rejoin the ranks of their gangs, this time equipped with combat training and advanced weaponry know-how.According to the report, "Gang members with military training pose a unique threat to law enforcement personnel because of their distinctive weapons and combat training skills and their ability to transfer these skills to fellow gang members."Also alleged in the report is that by broadening their turf internationally, gangs are able to expand the territory they have a hold of, thus opening up the rest of the world for gang activity such as weapons and drug trafficking. Furthermore, the report suggests that many gangs headquartered in America will specifically recruit members with a military background and encourages potential pledges to enlist so that they can be properly trained on the government's dime.
You can share this story on social media: