NYC Parks Department executives allegedly forced female employees to strip and pole-dance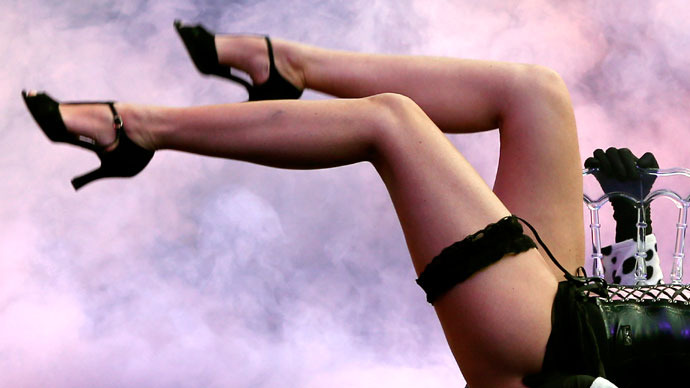 New York City's Parks Department is under investigation for forcing its part-time workers to strip and pole-dance at an agency holiday party in exchange for more permanent jobs. The workers allegedly teased as many as 10 men at a time.
"If you want a job, get on the pole," a Parks Department employee allegedly told a female worker at last year's Christmas party, according to an exclusive report by the New York Daily News.
 Dating back to at least 2009, the Parks Department has thrown "raunchy" holiday parties, complete with stripper poles and large amounts of alcohol, the newspaper reports. Seasonal employees were allegedly prompted into taking their clothes off and dancing in a scandalous manner for employees who promised them full-time or permanent positions in exchange.
At some Christmas and New Year's parties, the seasonal employees allegedly 'performed' for as many as 10 men at a time, often in underwear. Some of the women reportedly received tips for getting naked or dancing, and in some cases had the money stuffed down their pants.
"The men started demanding a lot more. They were like, 'You want us to give you money, show us something,'" one woman told the Daily News. "And for the New Year's party, it got really grabby. Some women stripped to their panties and bras, and men were slapping asses. It was out of control."
The Parks Department hosted its holiday parties on the second floor of its building, where male workers crafted a stripper's pole out of a wire spool and pieces of wood that they found on the premises. The pole was mounted on a platform, and a small ladder allowed women to climb up to it. After the seasonal workers had consumed large quantities of alcohol, the ladder was often taken away so that the women were forced to climb up to the platform, according to reports from some of the partygoers.
Reports of sexual harassment are common at the city's Parks Department, and city investigators are now reviewing multiple complaints filed against the agency. One female worker complained that her male supervisor licked her stomach in an elevator, while another worker accused her bosses of snapping her bra straps and sending her inappropriate text messages.
The New York City Deparmtent of Parks and Recreation is a local government agency responsible for preserving and maintaining the city's 1,700 parks and playgrounds and its ecological diversity. The latest investigation is the second time the city department is dealing with a largely publicized scandal. In 2001, the department was investigated for employment discrimination after a lawsuit was filed that accused the department of engaging in racist practices. The lawsuit alleged that senior officials chose only to promote white employees. The judge ruled that discrimination did in fact occur, and the city was forced to pay $21 million to minority workers as a settlement to avoid trial.
In 2011, the New York City Parks Department once again came under investigation after an African-American employee found a black baby doll handing by its neck from a noose in front of the loading dock. The 60-year-old worker said the sight of the hanging doll was traumatizing. The city also received reports of the letters "KKK" scratched in a bathroom. The employee responsible for hanging the doll was eventually arrested and charged with aggravated harassment as a hate crime.