NSA analysts 'wilfully' skirted policy to spy on Americans, agency admits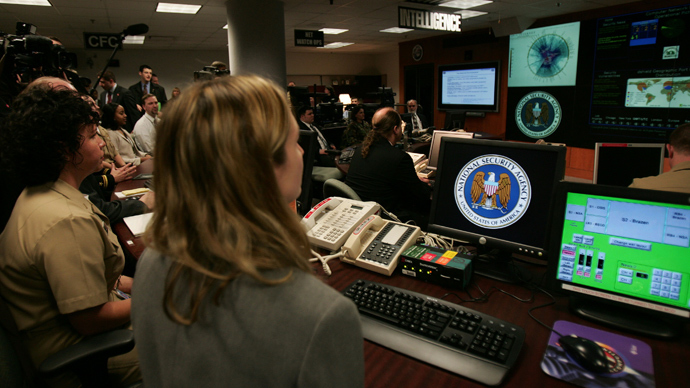 National Security Agency intelligence analysts knowingly and purposely broke rules meant to prevent against unlawful spying on US citizens, the agency said in an admission that contradicts President Obama's claim that violations were accidental.
A report from the NSA inspector general – an internal, independent watchdog – found that analysts ignored "minimization processes" meant to curb any violations. The incidents in question are expected to fuel current conversations about bolstering oversight of the NSA's surveillance apparatus. 
"Over the past decade, very rare instances of wilful violations of NSA's authorities have been found," the NSA confirmed to Bloomberg, which first published word of the inspector general report. "NSA takes very seriously any allegations of misconduct, and cooperates fully with any investigations – responding as appropriate. NSA has zero tolerance for wilful violations of the agency's authorities." 
Officials told The Wall Street Journal analysts have used their position to spy on lovers, although claimed such events were rare. Intelligence agents use a variety of suffixes when referring to their activity. 
Signal intelligence, for instance, is expressed by SIGINT. Analysts monitoring their lovers so often was apparently popular enough to be designated a code of its own: LOVEINT. Officials told WSJ that all employees discovered to have engaged in such activity were either reprimanded or terminated.
NSA Director General Keith Alexander told a New York conference on August 8 that "no one has wilfully or knowingly disobeyed the law or tried to invade your civil liberties or privacy."
During an interview with CNN, Obama said he was comfortable telling Americans that the NSA surveillance has been "done the right way." 
"Because there are no allegations, and I am very confident – knowing the NSA and how they operate – that purposefully somebody is out there trying to abuse this program or listen in on people's email," he said. "I think there are legitimate concerns that people have that technology is so quick that, you know, at some point, does the technology outpace the laws that are in place and the protections that are in place? Do some of these systems end up being like a loaded gun out there that somebody at some future point could abuse?" 
The administration has been under harsh scrutiny because of a series of misleading statements regarding the surveillance programs that later turned out to be false. 
An ABC report Thursday revealed that four members of a board designed to review NSA policies had spent much of their career working in presidential administrations. While at least one member of the review panel had previously criticized the NSA programs, others, including former CIA Director Michael Morrell, have long-standing ties with the intelligence community.  
"There's a pattern of the administration making misleading statements about its surveillance activities," Jameel Jaffer, a deputy legal director at the American Civil Liberties Union, told Bloomberg. "The government tells us one thing, and another thing is true."
You can share this story on social media: