Government workers disciplined after being implicated in Snowden breach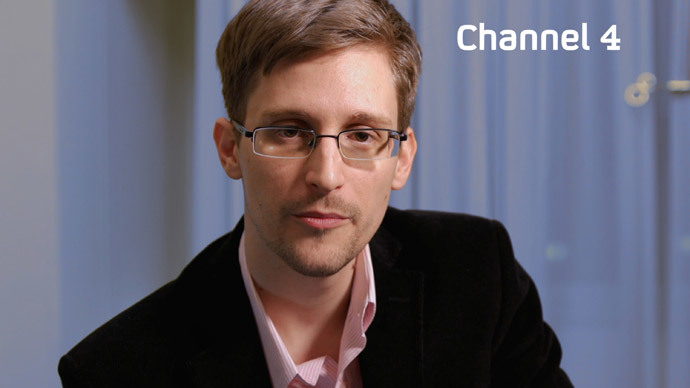 The United States government has taken disciplinary action against three members of the intelligence community implicated in the security breach caused by former National Security Agency contractor Edward Snowden, a new document reveals.
An unclassified NSA memorandum obtained by NBC News and published Wednesday evening suggests a civilian employee of the secretive spy agency recently resigned after he "failed to comply with security obligations" and allegedly entered his log-in credentials on the computer terminal used by Mr. Snowden, the 30-year-old former intelligence contractor accused of committing one of the largest breaches in US history.
The memo alleges that the unnamed employee told Federal Bureau of Investigation agents back in June that he allowed Snowden to use his credentials to access classified information on an internal computer network.
"Unbeknownst to the civilian," the memo reads, "Mr. Snowden was able to capture the password, allowing him ever greater access to classified information."
The NSA suspended the civilian employee's access to sensitive information as a result, and his security clearance was revoked entirely as of last November. According to the document, that employee resigned from the agency last month. The memo is dated February 10, 2014.
Additionally, the document alleges that an active duty member of the US military and another contractor have been implicated in the breach, but the memo is absent details regarding any disciplinary action.
"Has anybody been disciplined at NSA for dropping the ball so badly?" Senate Judiciary Committee Chairman Sen. Patrick Leahy (D-Vermont) asked of NSA Director Gen. Keith Alexander during a congressional hearing in December. The memo obtained by NBC is signed by the Ethan Bauman — the director of the NSA's Legislative Affairs Office — and addressed to the House Committee on the Judiciary.
Last November, Reuters reported that an unidentified source told the newswire that Snowden "may have persuaded between 20 and 25 fellow workers at the NSA regional operations center in Hawaii to give him their login and passwords by telling them they were needed for him to do his job as a computer systems administrator."
"I never stole any passwords, nor did I trick an army of co-workers," Snowden fired back during a recent online question-and-answer session. "With all due respect to [Reuters reporter] Mark Hosenball, the Reuters report that put this out there was simply wrong."
Glenn Greenwald, the journalist responsible for breaking some of the earliest stories based off of leaked Snowden documents, jokingly suggested Thursday morning on Twitter that the government's latest claims should be accepted as fact without further discussion.
There's no reason to be the slightest bit skeptical about a memo prepared by the NSA about Snowden & intended for public release #USMedia

— Glenn Greenwald (@ggreenwald) February 13, 2014
"There's no reason to be the slightest bit skeptical about a memo prepared by the NSA about Snowden [and] intended for public release," he wrote.
You can share this story on social media: