Snowden 'asked' for colleagues' logins, passwords to access classified NSA data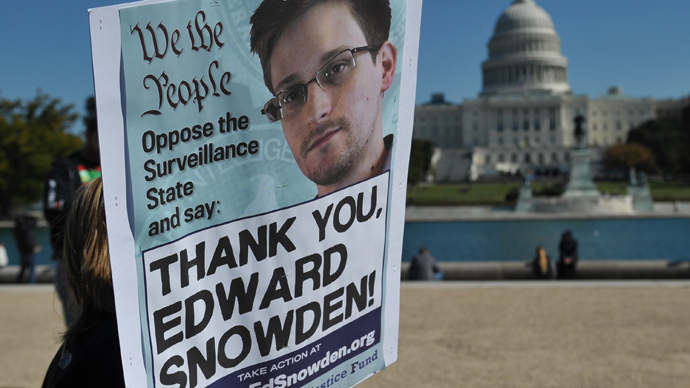 Former National Security Agency contractor Edward Snowden persuaded 25 fellow workers to give him login keys and passwords at their base in Hawaii that gave him access to classified material he would later disclose as world-renowned the NSA leaks.
Those employees that gave him login access were eventually questioned and removed from their assignments, sources with knowledge of US government investigations into the leaks told Reuters. It is unknown whether any of them were fired or were given other duties.

The sources say 20 to 25 co-workers at the NSA regional operations center in Hawaii gave Snowden their information when he told them they were needed so he could fulfil tasks as a computer systems administrator.
Reuters reports it is not clear whether the employees broke any rules by offering Snowden their passwords that gave him routes to information he did not have authorization to access. Regardless, the revelations seem certain to cast further scrutiny on the security procedures in place at the intelligence agency. 
Snowden worked at the site for around a month last spring, in which he downloaded tens of thousands of classified documents on vast NSA surveillance programs that he would later give to journalists at The Guardian and The Washington Post.
Snowden, in Hong Kong at the time the first stories on the NSA documents were published, is currently in Russia where he was granted temporary asylum, on condition that he not further "harm" the US.
The NSA and the Office of the Director of National Intelligence would not comment on the story based on ongoing investigations surrounding the leaks.
Sources say the investigations are proceeding slowly because Snowden was diligent in covering his tracks and how he accessed the documents.
Investigators have a good idea of what Snowden could have downloaded, but ultimately are not positive which and how much data he took, the sources said.
The US Senate Intelligence Committee approved last week a bill that aims to tighten internal security of sensitive information of the kind Snowden accessed. 
Part of the new legislation sets aside no more than $100 million for intelligence agencies to beef up on software designed to ward off attempts to download classified information by those without proper authorization, among other security measures.
You can share this story on social media: