White House, lawmakers reject clemency for Snowden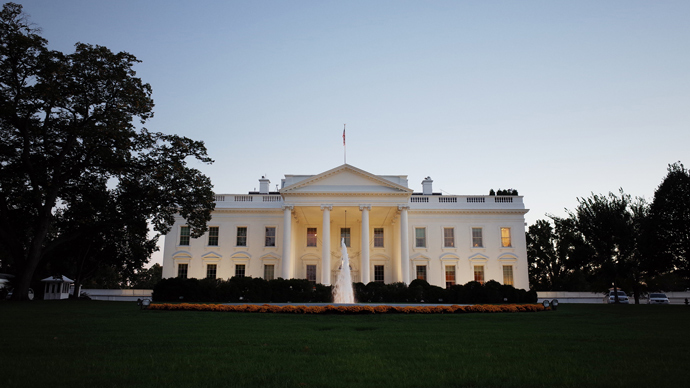 The White House and Congress intelligence committee have snubbed NSA whistleblower Edward Snowden's plea for clemency urging him to return to the US to face justice.
"Mr. Snowden violated US law," White House adviser, Dan Pfeiffer, told ABC on Sunday. "He should return to the US and face justice." 
In a letter Snowden gave to a German lawmaker on Friday, he said he is "confident" that, with the support of the international community, the US government will have to renounce its "harmful behavior."
"Speaking the truth is not a crime," Snowden wrote.
The chairman of the House Intelligence Committee, Rep. Mike Rogers, called clemency for the NSA whistleblower who has found asylum in Russia a "terrible idea."
"He needs to come back and own up," he has said on CBS. "If he believes there's vulnerability in the systems he'd like to disclose, you don't do it by committing a crime that actually puts soldiers' lives at risk in places like Afghanistan."
But Snowden argues that debates about mass surveillance and calls for "reforms to politics, supervision and laws" mean leaks about US secret service were justified. In his opinion piece "A Manifesto for the Truth," published in the German Der Spiegel news magazine on Sunday, Snowden wrote that his revelations have in fact been useful and society will benefit from it.  
"Instead of causing damage, the usefulness of the new public knowledge for society is now clear because reforms to politics, supervision and laws are being suggested," the ex-CIA employee and NSA contractor wrote.
The head of the Senate Intelligence Committee, Diane Feinstein, said if Snowden had been a true whistle-blower, he could have reported it to her committee privately. "That didn't happen, and now he's done this enormous disservice to our country," she told CBS on Sunday. "I think the answer is no clemency."
'Best actor awards coming out of the White House'
Apart from massive online surveillance programs by the NSA and its counterparts, the documents leaked by Snowden revealed that US intelligence spied on many world leaders, including German Chancellor Angela Merkel. The news led to a worldwide debate over privacy, with Germany and Brazil even submitting a new draft resolution to the UN General Assembly which calls for an end to excessive electronic surveillance, data collection, and other snooping techniques.  
However, Rogers implied that neither President Obama nor the European leaders were in fact shocked by these allegations.
"I think there's going to be some best actor awards coming out of the White House this year and best supporting actor awards coming out of the European Union," he said. "Some notion that ... some people just didn't have an understanding about how we collect information to protect the United States to me is wrong."
Feinstein said she did not know what Obama knew, but said she intended to conduct a review of all intelligence programs to see if they were going too far.
You can share this story on social media: