NSA surveillance programs to be partially declassified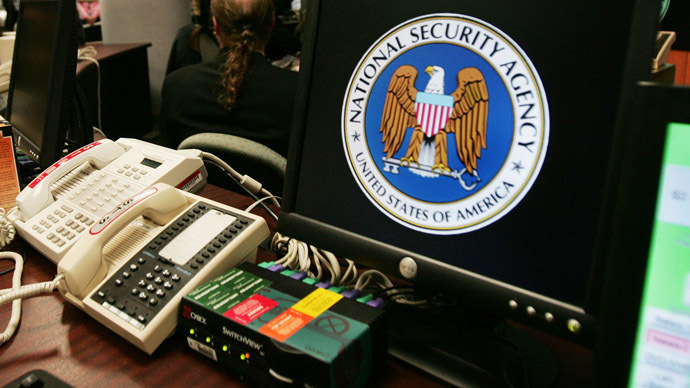 The US government will declassify documents about the National Security Agency's surveillance programs in a "deliberate" attempt to provide the public with additional information after whistleblower Edward Snowden first revealed NSA spy tactics.
A senior US official told CNN about the US intelligence community's intended plans to declassify information, and said the documents could become available as early as this week.
The official said the information includes "white papers" that provide comprehensive information on NSA surveillance programs, as well as previously undisclosed information about the Foreign Intelligence Surveillance Court, which oversees requests for surveillance warrants.
The source said that the plans are part of a "concerted" and "deliberate" effort to provide additional information about the classified programs at a time when congressional lawmakers are striving to bring an end to the agency's surveillance efforts. The "white papers" would help explain the scope of the program to Congress and the American public, which the NSA hopes would convince people to support continuing their data collection efforts, the source said.
Releasing the documents would also be a part of a promised commitment made by Director of National Intelligence James Clapper to provide greater transparency, the official said. 
"The DNI is leaning forward and telling others to be more transparent as much as possible," a Clapper spokesman told CNN.
The official also said that the ultimate goal is to release FISC opinions on the government's motions to convince the court to approve data-collection programs that gather the content of communications, rather than just the metadata.
 "I think there is a high likelihood of FISC opinions being declassified soon," the official told CNN.
The government's alleged moves are in response to the disclosure of classified information by former NSA contractor Edward Snowden, who leaked documents toThe Guardian about the agency's interception of US and European telephone metadata, as well as the PRISM and Tempora Internet surveillance programs.
Although the NSA hopes to tame the firestorm it faces from critics, some believe the declassification of further documents will only provide the public with more information to scrutinize. When the NSA revealed that it has thwarted more than 50 terrorist attacks, critics in turn argued that the agency's spy programs played little to no role in preventing them.
"To allay the fears of Congress and the public, the NSA has been forced to release more and more information about its spying program. But each disclosure seems to raise as many questions as it answers," writes the Washington Post's Timothy B. Lee.
It is unclear when or how the information will be released, but the unnamed official believes it could happen this week.