President knows nothing of Snowden's citizenship request - Kremlin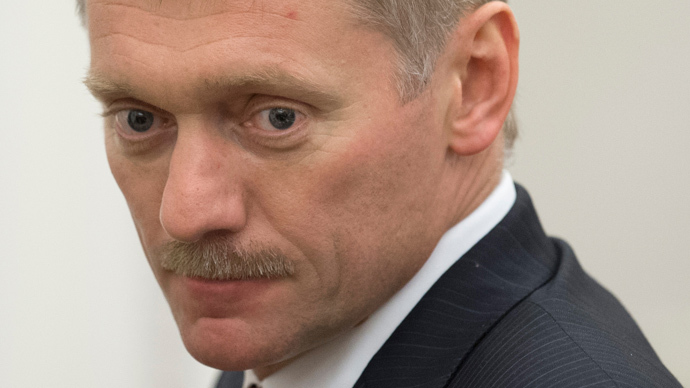 The Kremlin knows nothing about Edward Snowden's plans to seek Russian citizenship, according to President Vladimir Putin's spokesman. He added that the US has not informed Russia of any plan to cancel President Obama's upcoming visit to Moscow.
The  administration of the Russian President is unaware what sort of documents were filed by former CIA employee  Edward Snowden to the Russian immigration service, Interfax news agency quoted Putin's spokesman, Dmitry Peskov, as saying.
"I do not know whether he filed all the documents and what he is asking for. As I said earlier, this is not the issue that the administration of the President 'tracks online,'" said Peskov.
He stressed that the President has a very tight work schedule and "more important issues [on the agenda] than the Snowden [case]."
"There are more important issues for us, including the development of Russia's Sakhalin and Chita regions. Currently, the President plans to visit many other regions and carry out complex meetings. So of course, the Snowden case is not a top priority on the President's agenda," the spokesman said.
Peskov added that an asylum or citizenship request by any person will be considered by Russian authorities.
The presidential spokesman reminded that Russia did not initiate the situation with the former NSA contractor, who is currently holed up in Moscow's Sheremetyevo airport transit zone. He said that Russia's stance on Snowden's extradition issue has not changed.
"Russian [has] never extradited anyone and will not do so. However, no one is permitted to engage in any activity that may harm bilateral Russian-American relations, whether it is Snowden or not," Peskov said, echoing words previously spoken by Putin.
Meanwhile, there have been media reports that US President  Barack Obama has considered cancelling his planned trip to Moscow over disagreements regarding Snowden's uncertain future residence.
However, Peskov said the United States has not informed Russia of any plan to cancel Obama's visit to St. Petersburg for the annual G20 summit in September.
He stressed that Russia is continuing to prepare for Obama's visit, and that communications with US representatives "have not been interrupted." Peskov added that Moscow considers its relationship with Washington to be a priority and "sincerely hopes" that this situation will not influence it.
White House Press Secretary Jay Carney denied on Friday that the resolution introduced by Senators Lindsey Graham and Chuck Schumer to seek another location for the summit has influenced the US president's decision to come to St. Petersburg for the G20.
"G20 is an association of 20 nations. This year Russia is hosting the summit in St. Petersburg. And our intention, the intention of the President, is to go to Russia for this meeting," Carney said during a news briefing.
You can share this story on social media: