Obama may cancel Moscow visit over Snowden row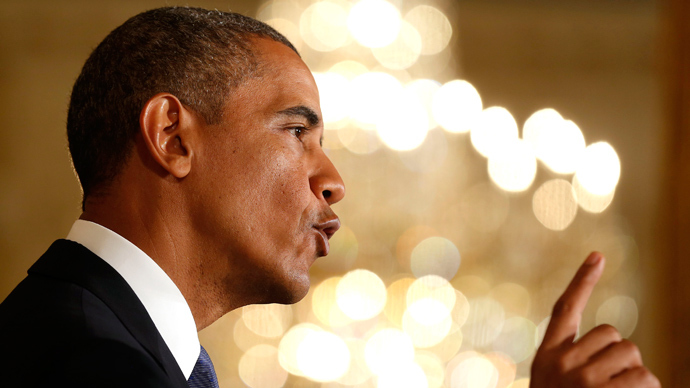 President Obama has considered cancelling his planned trip to Moscow over disagreements regarding former NSA contractor Edward Snowden, The New York Times reports.
Officials cited by the Times have said that, while Obama still plans to travel to St. Petersburg for the annual gathering of the G20, he is now rethinking a stopover in Moscow due to a range of issues existing between Russia and the US, most notably the tentative residence of NSA whistleblower Edward Snowden in a major international airport in the Russian capital. 
The White House has yet to confirm whether Obama's visit to Moscow will be canceled. On Wednesday, Press Secretary Jay Carney seemed to be intentionally vague when asked to confirm the claims.
"I can say that the president intends to travel to Russia for the G-20 summit. I don't have anything to add to what we've said in the past about that trip," said Carney when questioned specifically on the Moscow stopover. 

The Kremlin reacted to news Obama may skip the stopover, saying there was no official confirmation to it.  

 "We have not been informed of any possible changes to the plans of the US President. We are still working out the program for the visit with our US counterparts," said President Putin's spokesman, Dmitry Peskov.

Meanwhile, some senior members of Congress have been clamoring to use the previously scheduled meeting between Russian president Vladimir Putin and Obama as leverage in what some see as a standoff between Washington and Moscow regarding the fate of Snowden, who recently reaffirmed a desire to seek asylum in the Russian Federation.
Senator Lindsey Graham, for one, has said that Obama should push to move the G20 meeting out of Russia entirely, and that US athletes should boycott the 2014 Winter Olympic Games to take place in the southern Russian resort city of Sochi.
Putin has stated explicitly that Snowden's request would only be considered if he pledged to cease any actions that may be damaging to the US. 
President Putin has also said he hopes the current friction over Snowden will not harm overall ties between the two countries.
"Bilateral relations, in my opinion, are far more important than squabbles about the activities of the secret services," Putin told Russian reporters on Wednesday when prompted on the Moscow meeting. 
"You know that the president and his advisers are asking what kind of a trip he can have to Moscow with such a big gorilla in the room," Stephen Sestanovich, who was US ambassador-at-large overseeing policy toward Russia and other former Soviet states from 1997 to 2001, told Bloomberg.

"Anybody involved in planning that trip is sweating bullets," he added.