NSA failed to install anti-leak software at Snowden's workplace - report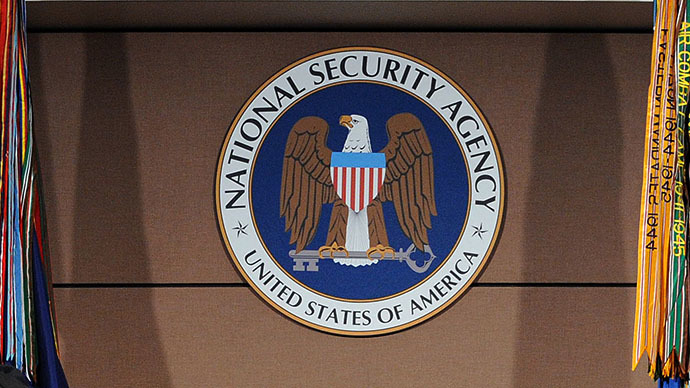 The reason Edward Snowden managed to download highly classified documents is because the NSA failed to install anti-leak software at its Hawaii facility, where the whistleblower worked, according to US officials.
The security software was not installed at the site because it lacked bandwidth to ensure its effective operation, one official told Reuters on condition of anonymity. 
Other US government facilities began to tighten access controls well before Snowden started working at Booz Allen Hamilton, an NSA contractor company. However, intelligence agencies moved slower than non-spy government units when it came to installing anti-leak software, the news agency reported.
NBC News revealed earlier that the former NSA contractor and CIA employee took advantage of the outdated security systems. However, details of the lapses in Hawaii were not previously exposed.
The software, which should have been installed in the NSA's case by a division of Raytheon Company, was aimed at spotting attempts by unauthorized people to access or download data.
The government-wide crackdown on security began when US President Barack Obama mandated an executive order to block so-called "insider threats" in October 2011. The decision was prompted by the 2010 leak of hundreds of thousands of Pentagon and State Department documents by Army Private Bradley Manning to the anti-secrecy website WikiLeaks. In July 2013, government prosecutors argued in court that these actions threatened US national security and aided Al-Qaeda by indirectly providing them with secret documents.
Obama's National Insider Threat Policy included creating a special task force that shall "monitor user activity on classified computer networks controlled by the Federal government."

According to Reuters, one official said that Congressional oversight committees had repeatedly expressed concerns to the Obama administration about delays in updating the anti-leak software in agencies across the government - including surveillance departments.
Meanwhile, an NSA spokeswoman declined to discuss details of the anti-leak security program. She did, however, say that Snowden's disclosures speeded up efforts to tighten grips on internal security.
"NSA and the Intelligence Community at large have been moving forward with IT efficiency initiatives for several years...The unauthorized disclosures have naturally compelled NSA and the rest of the IC to accelerate the timeline," she said.
Snowden began downloading information connected with the NSA's surveillance while working for Dell Inc. in April 2012. In late March or early April 2013, he was assigned by Booz Allen Hamilton to the NSA Hawaii facility, known as a Remote Operations Center. The facility is tasked with intercepting communications from Asia. According to The Washington Post, it is also involved with operations in cyberspace such as mapping adversaries' computer networks and implanting electronic beacons.
After working in Hawaii for only three weeks, the whistleblower took time off and disappeared. The 29-year-old turned up in Hong Kong several weeks later, leaking documents on the top-secret NSA surveillance program PRISM to the Guardian and The Washington Post. He also handed over other classified information to Guardian journalist Glenn Greenwald. Following the publications, he received temporary asylum in Russia.
US intelligence agencies are still unsure whether they know how much surveillance details were handed over to journalists by Snowden.

You can share this story on social media: