9/11 suspect to be tried at Guantanamo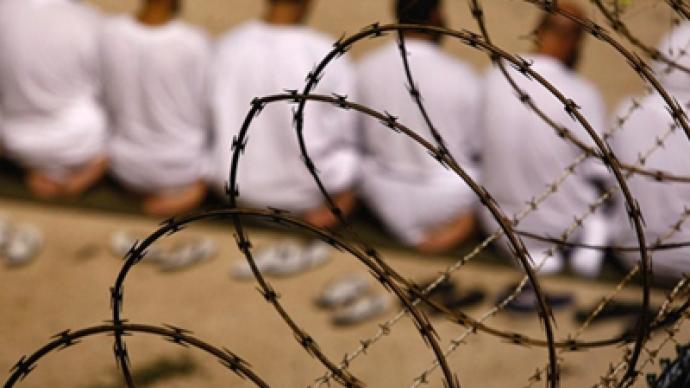 Self professed 9/11 mastermind Khalid Sheikh Mohammed will be tried by a military commission at Guantanamo Bay, Cuba instead of by a civilian US court.
US Attorney General Eric Holder announced the decision made by the Obama administration,a decision which follows a previous decision by US President Barack Obama to lift a two-year freeze on military trials at Guantanamo. Initially, the US President campaigned on ending all military trials at the detention center in favor of civilian trials. He even called for closing the base as a whole. Following pressure from the defense lobby and Republican lawmakers Obama made an about-face, changing his view on the matter. It now appears any changes to the trials or a closure of Guantanamo are off the table completely. Daphne Eviatar, a senior associate with Human Rights First's Law and Security Program said the decision on Obama's part is heavily political. The Obama administration has had two years to utilize civilian courts, interference from Congress would not have been enough to stop the White House from closing Guantanamo Bay and trying detainees in America. Congressional approval is not required. The system could have handled the cases, she argued. "The New York Federal Court System is actually the most experienced set of courts to handle terrorism cases in the country," explained Eviatar. "They could have done it quite easily."Opposition from New York Lawmakers and Republicans should not have stopped this. Obama could have addressed concerns and solved the problem easily, but opted not to. Most concerns were politically motivated or easily addressed through discussions on logistics, argued Eviatar.The US government has said many cases could easily stand in civilian courts; there was the evidence to convict. Yet, they have chosen to keep Guantanamo open and shift to military trials instead. "The American public loses out. We don't get a public trial of the worst atrocity that ever occurred on US soil," Eviatar said. "Relatives and family members of people who died in those attacks don't get a public trial; we get this trial on a remote island. She added, "That's not the way to try the most important terrorism case in this country's history; in secret and under special rules. It should be done according to our normal US court system." Eviatar argued this will impact American and international views of Obama. Many supporters who hoped to see trials moved to civilian courts and Guantanamo Bay closed will be unhappy with this development.Closing Guantanamo, restoring US credibility and integrity was a cornerstone of Obama's campaign. He has failed to see such promises through. As more promises are broken, more and more Americans become disillusioned with the Obama presidency. "KSM [Khalid Sheikh Mohammed] kinda gets what he wants," said Eviatar. "He gets to be martyred."
You can share this story on social media: