"Nine" earns millions in Russia and the US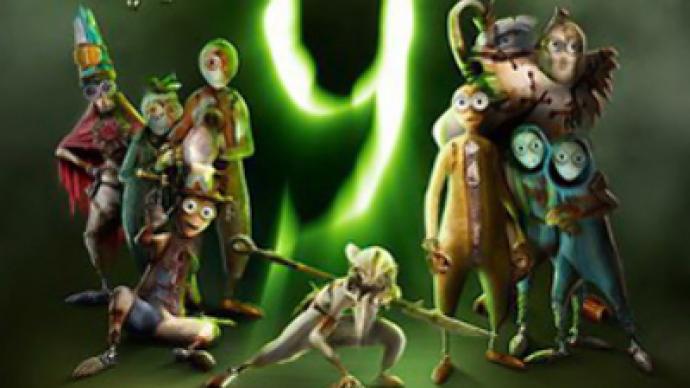 The new animated blockbuster "Nine," produced by Timur Bekmambetov and Tim Burton, appeared on big screens on September 9 and during the first weekend earned $2.5 million in Russia and $15 million in America.
The animated movie landed in second place in both Russia and the US with its box office receipts. In Russia, the horror film "The Final Destination" earned $5.4 million, while in the US first place went to "I Can Do Bad All By Myself." The film, which has not yet been released in Russia, collected nearly $23.5 million.
Timur Bekmambetov's producing debut in Hollywood, in cooperation with "Batman" and "Mars Attacks" director Tim Burton, is a fascinating story directed by Oscar nominee Shane Acker. It unites the charm of a fairy tale with the scope and stagecraft of "Matrix" and "Transformers."
The full-length animated blockbuster hit screens last Wednesday. The film is set in the near future. Our planet Earth becomes an empty battlefield in the war between machines and humans. The machines soon win the war.
Before his death, the last person on the planet – a professor responsible for the fatal invention of intelligent machines – brings alive nine rag dolls, nine heroes, nine characters. Everything is in their hands, including being granted the warmth of a human soul to understand their mission and save the world.
Russian filmmaker Bekmambetov says "Nine" is a new type of an animated film.
"It is a motion picture made in animated technology," he said. "I think it's the birth of the rising trend of making serious animated films."
You can share this story on social media: