NJ levee breaks, borough flooded: 1,000 need evacuation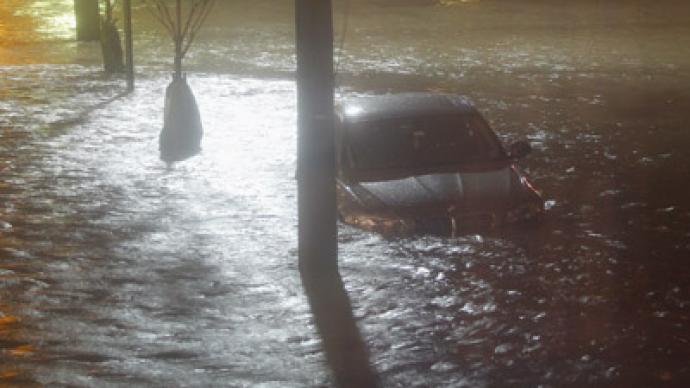 A New Jersey area was swept underwater as local authorities were evacuating hundreds of residents, after hurricane Sandy broke a levee and caused massive flooding. More than 1,000 people require evacuation with 200 already out of the area.
A levee in Moonachie, NJ, broke around 00:30 EDT (04:30 GMT) and forced massive evacuations after severe flooding of several communities including Moonachie and the surrounding towns of Little Ferry and Carlstadt, with up to 5 feet (1.5m) of water."Emergency responders immediately came on scene", New Jersey State Police Sgt. Adam Grossman told Business Insider. "We are trying to get everyone out."Moonachie's fire and police departments were severely damaged by the flood, as well as the city's municipal buildings.Nearby municipalities are contributing rescue equipment, including boats and trucks.Currently officials are trying to rescue 800 people living in a Moonachie trailer park. New Jersey's Emergency Task Force is lacking resources in light of devastation caused by Hurricane Sandy and is asking for an additional 120 ambulances to complete the evacuation. No injuries or deaths have been reported.
You can share this story on social media: