NBC cuts tribute to terror victims from US Olympic broadcast
Published time: 30 Jul, 2012 19:41
Edited time: 30 Jul, 2012 23:41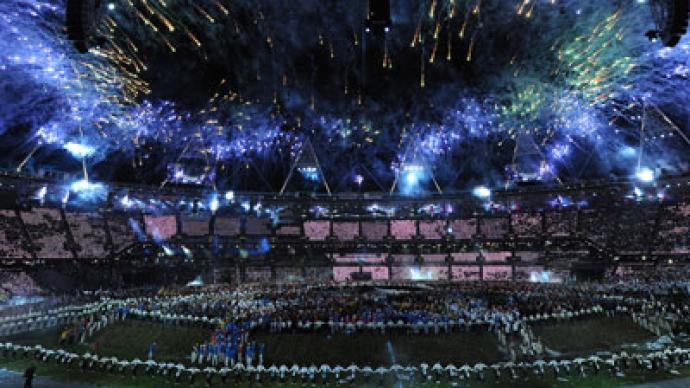 If you were among the millions of Americans not allowed to watch a tribute to the victims of the 2005 terror attacks in London during the Olympics opening ceremonies on Friday, NBC has a reason: you didn't want to see it.
While millions of viewers around the globe were treated to a heartfelt tribute in honor of those killed in the terror attacks that struck London only hours after the city was announced as the host of this year's summer games, Americas weren't so fortunate. Fifty-two people were killed on July 7, 2005 after a series of explosives detonated across London, but NBC — the US station that broadcasts the opening ceremonies stateside — said the tribute to them wasn't American enough.
In lieu of broadcasting that portion of Friday's events, NBC instead switched to an interview between American Idol host Ryan Seacrest and USA swimmer Michael Phelps. When the network was asked to explain its unusual programming choice the following day, a representative for the network suggested that the decision was made because Americans didn't want to see it.
Commenting over the debacle on Saturday, NBC spokesman Greg Hughes told the media that "our programming is tailored for the U.S. audience," and that they in turn forged giving every television viewer in America a chance to memorialize the lives of dozens killed during a senseless terrorist attack. Hughes said that, if anything, the lack of editing required to relay the broadcast to USA households was "a tribute to Danny Boyle," the (still living) producer that ran the opening ceremonies.
The decision on the part of the producers may have been financially motivated, as well. So far NBC's television rights to the exclusive American broadcast of the summer games have cost them $1.18 billion, with an undisclosed amount expected in the hundreds of millions invested separately in only advertising and production costs.
And while some critics of NBC are now targeting the network for their supposed insistence that they know exactly what Americans want to watch, others are waging attacks over an entirely separate part of their broadcast. While the Olympics are being broadcast live in the UK and elsewhere, NBC has decided to implement a tape delay to save the best of the best for primetime timeslots. Reporter Guy Adams of the UK's Independent had his Twitter account shut down by the microblogging company after NBC filed a complaint: Adams tweeted the corporate email address belonging to NBC Olympics President Gary Zenkel, urging others opposed to the tape delay to give him a piece of their mind.