'Our main rivals in London are the Brits' – Russian Olympic boss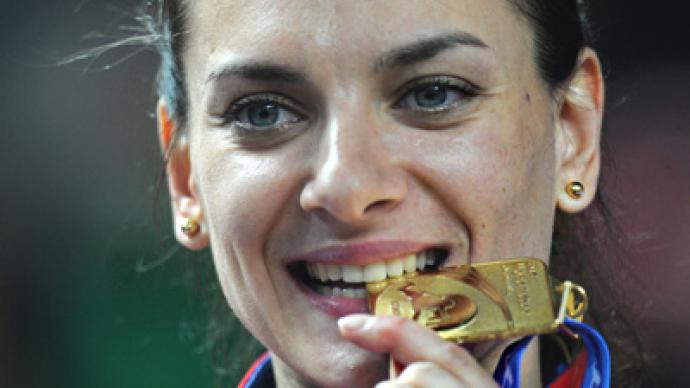 With less than 100 days to go before the London Olympics Russia is targeting at least third place in the overall medals table, hoping to leave the Brits behind.
The country's top athletes, coaches and sports officials gathered in Moscow on Thursday to discuss their preparations for the Games.The National Olympic Committee has yet to announce their overall medal targets though sports federations are aiming high, and hoping to produce a combined total of 30 gold. While the main contenders for the leadership in the overall medal table are the usual suspects, the USA and China, the Russians plan to settle for third."Forecast based on the results of last season's world championships suggests that Russia should be third in London," stressed the country's Olympic Committee President Aleksandr Zhukov. "Our main rival will be team Great Britain."Zhukov says the Russians are likely to improve their Beijing medal tally. "We should do no worse than we did in Beijing (where Russia won 23 gold and came third in the overall medal table)," he stated. Meanwhile, Russia's Sports Minister Vitaly Mutko noted the number of disciplines, which the Russian athletes are strong in has been growing steadily. "We have good prospects in sports traditionally popular in Russia, namely wrestling, boxing, synchronized swimming, and rhythmic gymnastics. Recently, there has been significant improvement in rowing and canoeing, power-lifting and gymnastics," he stressed.Well, the only hope now is that the possible champions will avoid untimely injuries that could spoil their plans.
You can share this story on social media: