Russian Olympic candidates arrested for distributing drugs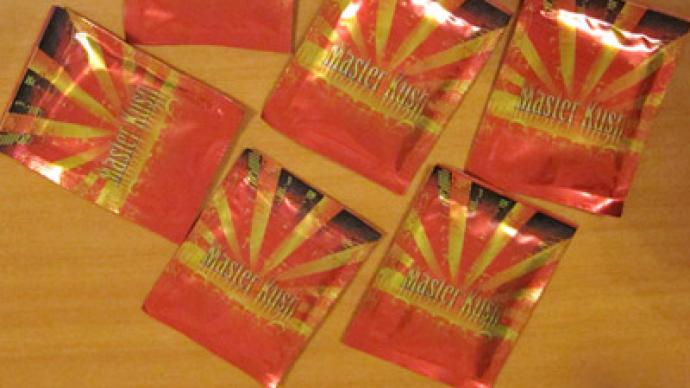 Instead of taking part in the London Olympics three members of the Russian fencing team most probably face the less pleasant prospect of having to spend time in prison for distributing drugs.
On Wednesday, Moscow drugs police caught 22-year-old Evgeny Solovyev with 10 kilograms of an illegal smoking mix. A few hours later his two associates were arrested in western Moscow. All three turned out to be members of the Russia's national fencing team and stood a chance of qualifying for the 2012 London Olympics.Now the trio have a yet more difficult challenge to face. Given the volume of the drugs consignment, they could face up to eight years behind bars. Illegal smoking mix, often referred to as spice, is a herbal smoking blend that produces a very similar effect as cannabis. The substance was officially recognized as a drug, and thus prohibited for distribution, only in 2010 in Russia. Meanwhile, the possible long absence of the sportsmen is unlikely to weaken the country's national fencing team. "The guys were candidates to participate in the Ssummer Olympics, but the list was vastwith around 25 names, while only four will go to London," Russian Fencing Federation spokesperson Elena Trishina explained to the RIA news agency. "Of course we are very disappointed and shocked now. It's the first time this has happened." "As for the case, it's too early to give any comments since there haven't been any charges filed yet," she added.
You can share this story on social media: