Olympic handshake ban lifted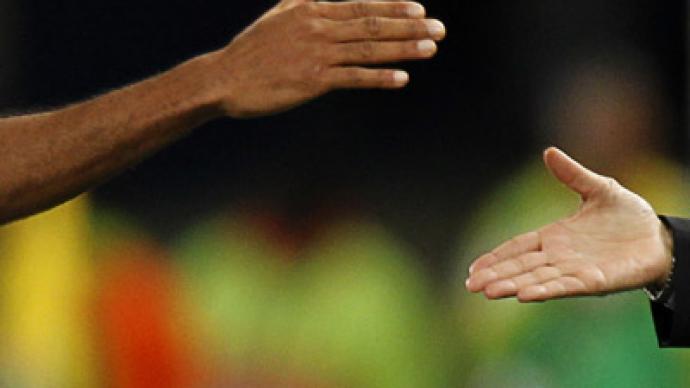 The British athletes are finally allowed to properly greet their opponents and Olympic officials during the home Games in London this summer, but they have to make sure they'll wash their hands thoroughly afterwards.
The country's sporting officials were forced to retract their earlier recommendation to avoid the gesture, which was given with the aim of protecting Olympic hopefuls from infectious diseases. "Team Great Britain's 550 athletes will of course warmly welcome their fellow competitors from around the world this summer – there is no question about that," Darryl Seibel, the British Olympic Association's communications director, is cited as saying by AP news agency. "We are not advising our athletes to avoid shaking hands. We are simply reminding them to follow common-sense measures by maintaining good hand hygiene to minimize the risk of becoming ill."The ban on handshakes, which went against British hospitality traditions, was considered a silly joke by the general public and some of the country's top athletes."Can't we just carry around a small bottle of alcohol hand gel and not be so rude to everyone we meet?" Pete Reed, an Olympic champion in the coxless four, wrote on his Twitter page. Another Olympic champion in rowing, Zac Purchase, called the recommendation "a bit pointless unless u r going to run around with disinfectant for every surface you come into contact with."Even the British government's health advisers considered the guidelines a bit over the top, saying the local athletes must have a chance to greet the London 2012 guests properly.
You can share this story on social media: