Chinese Olympians to shun meat in London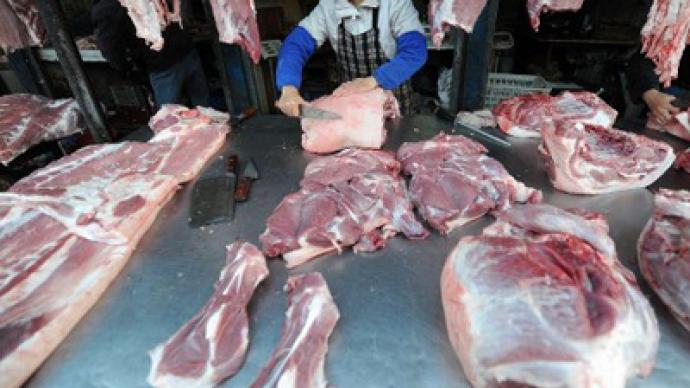 There are thousands of yummy meat dishes in Chinese cuisine, but local athletes will have to forget about them if they want to make the country's Olympic team for London 2012.
The Chinese sporting authorities have banned beef, pork and venison purchased in public places, fearing that those types of meat may contain clenbuterol, a substance forbidden by the International Olympic Committee. "When we get out of our training camp, we're allowed to eat only fish and chicken," Huang Wenyi, 2010 Asian Games rowing champion, told China Daily newspaper. The Olympians are strictly forbidden from having meals in public places, with the canteen at their base the only place where they can have a sausage or a steak.  "In Beijing, more than 52 percent of meat products don't meet the doping standards in sports – it's a disaster for the athletes," Lu Yong, weightlifting gold medalist at the 2008 Olympics, complains.Sportspeople who violate the ban are threatened with exclusion from the team.  The severe measures were taken after the 2008 Olympic champion, Tong Wen, was disqualified for two years and deprived of her 2009 world championship gold due to clenbuterol in her blood. The judo specialist explained that the substance got in her system with pork chops she had for dinner.
You can share this story on social media: