Ukraine stripped of Biathlon Worlds silver medal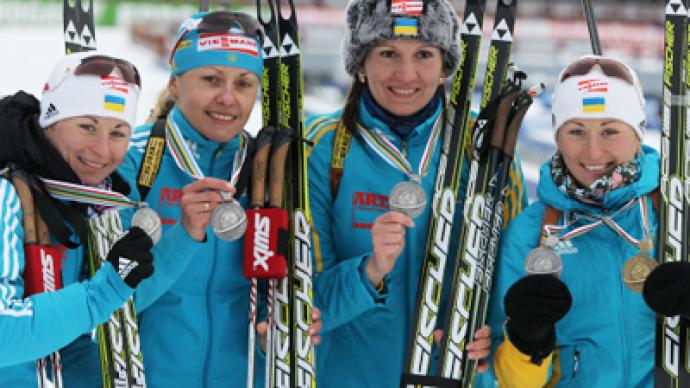 The Ukrainian women's biathlon team will have to return the silver medal they were awarded in the relay race at the World Championships in Khanty-Mansiysk, Russia, this March, the International Biathlon Union announced on Monday.
The move follows the decision of Ukrainian team member Oksana Khvostenko not to appeal against the IBU's ruling to suspend her for one year due to doping.Levels of ephedrine measured in the athlete's blood after the relay race in Khanty-Mansiysk were found to be above the permitted limit. Khvostenko, who finished her career after the Worlds, explained that the banned substance got into her system via a cough syrup which was recommended to her by the team's doctor.    The Ukrainian relay team thus cedes their world championship silver medal to France, with the bronze going to the Belarusians.Ukraine also drops two places – from fourth to sixth – in the Nations Cup total score, with France and Norway moving up. This means Norway will be able to field six starters in the women's competitions next season, while Ukraine will only have five.
You can share this story on social media: