Navy delays commissioning of new nuclear submarine, opens investigation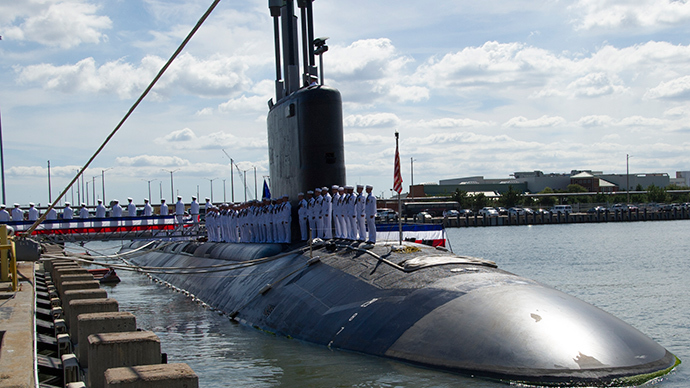 The United States Navy announced that it will postpone the commissioning of its new nuclear-powered submarine, the North Dakota, due to an investigation into the quality of the components developed by the weapons contractor.
Additionally, the Navy stated that further design work would be necessary before the submarine could be commissioned. The Virginia-class North Dakota was scheduled to enter active service in May, but no new date has been set.
According to the Navy Times, the delay is a setback for the Virginia-class program, which has become known for its ability to deliver ships ahead of contracted estimates. Shipbuilders along with the Navy were hoping to get the North Dakota ready well before the original contracted date in August, and officials said they don't expect the commissioning to slip past that point this year.
"This decision is based on the need for additional design and certification work required on the submarine's redesigned bow and material issues with vendor-assembled and delivered components," the Naval Sea Systems Command (NAVSEA) said in a statement on Wednesday.
Speaking with Reuters, Navy spokeswoman Colleen O'Rourke said there were "material issues" with specific parts associated with one of the vendors, though she declined to name the vendor or the parts in question.
"The Navy is committed to ensuring the safety of its crews and ships. High quality standards for submarine components are an important part of the overall effort to ensure safety," she said.
As noted by Reuters, when problems are found with one component, the vendor who supplied it is usually subjected to an investigation related to the other parts it provides. Each Virginia-class submarine is projected to cost about $2.7 billion, but the Navy said it would not know how much additional money would be necessary to build the North Dakota until the investigation is finished.
"There are 63 components the Navy is currently investigating aboard the North Dakota," NAVSEA spokesman Lt. Kurt Larson said to the Navy Times. "These components include stern planes and rudder rams, retractable bow plane cylinders, hydraulic accumulators, high-pressure air-charging manifolds, torpedo tube interlocks and shaft/link assemblies, weapons, shipping and handling mechanisms, and other miscellaneous parts."
The North Dakota is the 11th Virginia-class submarine to be built, but is the first to feature a 40 percent redesign compared to its predecessors. It will be capable of storing and launching a larger variety of weapons and will also contain a redesigned sonar sphere.